Profile of Pipit: Quick Facts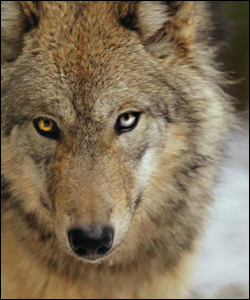 Avatar by Jess
Played By: Not specified
Basic Info
Full Name: Pipit Redleaf
Subspecies: Eastern Timberwolf
Sex: Female
Age: 3+ years (17 March 2014)
Birthplace: Stellar's Jay Falls, B.C, Canada
At a Glance
An elfin songbird with an eye for the sun and another for the moon. In all, she is sweet, swift, and daring.
Profile of Pipit: Details
Appearance
Slim and lissome, Pipit is a dainty creature, sylphlike and draped in an agouti coat mired in all the natural shades of a gilded fawn. She sports a smooth, well-kept figure and graceful legs, featuring a decidedly doe-eyed look that softens the contrast of her striking two-toned gaze: a gold right eye, and a silver left. Her appearance seems to abundantly match her vivacious and attractive personality.
Relations
Primary
Mate: —
Offspring: —
Secondary
Parents: Bobolink and Musetta Redleaf
Littermates: Falcon,
Shrike
, Sora, and Martin
Other siblings: Kestrel, Flicker, Lark, and Wren
Profile of Pipit: Additional Information
Registered on December 11, 2016, last visited October 11, 2017, 09:28 AM