Profile of Absalom: Quick Facts
Absalom
Full Name:
absalom
Subspecies:
plains wolf
Sex:
Male
Age:
5 years (04/12/12)
Birthplace:
oxblood plains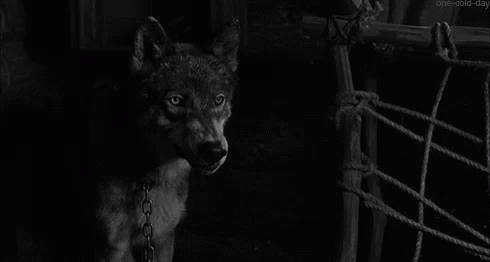 Profile of Absalom: Details
sulfurous eyes. ratchetfaced and birdboned. a sparse coat comprised of grizzled agouti is his most conventional feature -- and even that is a disgusting, ratty canvas of gore and putrefaction from the infection coursing his body deriving from a shortened tether of chain is tightly embedded into his neck. it's length swings like a gaul's torc on his chest.
affectless, apathetic, and demonstrative of an elaborate internal fantasy world. hyper-fixates on individuals of particular traits, and becomes so distracted by them he scarcely registers any other stimuli.
indra

––

current hyper-fixation
Profile of Absalom: Additional Information
Signature
Attached Accounts
Player Information: disco: @foxgrin#0069
Registered on February 05, 2018, last visited (Hidden)