Profile of Effie: Details
Black and cream agouti with light blue eyes.
Predominantly black. Cream colors her chest starting just between her front legs, running down and across her lower chest and abdomen. Her front legs and paws are black, but her rear legs are cream starting from just below the knees and moving down to envelop her paws. Small, black freckles pepper her rear toes on both paws. Lastly, she has an uneven, cream stripe starting just above her eyes and running the length of her muzzle, and her tail holds a cream tip.
Tall and slender with graceful movements.
#000000
#FFFDD0
#99FFFF
A man of words and not of deeds
Is like a garden full of weeds
And when the weeds begin to grow
It's like a garden full of snow
And when the snow begins to fall
It's like a bird upon the wall
And when the bird away does fly
It's like an eagle in the sky
And when the sky begins to roar
It's like a lion at the door
And when the door begins to crack
It's like a stick across your back
And when your back begins to smart
It's like a penknife in your heart
And when your heart begins to bleed
You're dead, and dead, and dead indeed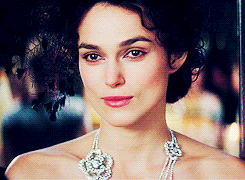 The product of short fling between her parents. Was raised by her mom who portrayed herself as a widow, but she was never sheltered from the truth and was always curious about the other side of her family.

When her mother died from an illness, she set out to find her family in the place her mother always stated her father was-—Teekon Wilds
Father—
Aaron Odolf
Mother—
Davina
Half-siblings through Aaron—
Grayson, Harrison, Emerson, Dawson, Addison
Registered on November 09, 2018, last visited (Hidden)
See Brynn. She's my main. :)
Discord:
Hela#6002
Check out my OOC account, Helaa, for more info on me and my other characters, posting policies, and pictures of my cute animals!
NOTE: I will archive threads after three months without a reply.