Profile of Hotaru: Quick Facts
Xynien/Wilthking/Kuro
Hotaru
9 KUDOS
Full Name:
Hotaru Izuka
Nicknames:
Taru, Ruru, Hota
Subspecies:
Arctic Wolf
Zodiac:
Gemini
Sex:
Female
Age:
0.5 years old (05/25/20)
Birthplace:
Whitefish River - Reneian Empire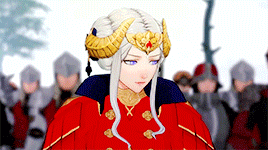 Profile of Hotaru: Details
"MAKE FOR ME A SOFT UNIVERSE"
A girl blanketed in stark whites just like her parents. The only contrasting points lay on her face where a black beauty mark adorns her right cheek and vibrant lavender eyes link her to her true father's genetics.

Hotaru will grow into a short willowy woman with a beauty to match her birthright as Princess. She is lean, though mostly leg despite her short stature.
Broken by betrayal. The kind world Hotaru lived in was quickly stripped away as her mother passed by the fangs of her false father. She is but a gentle soul, cut by the hard edges of reality. Hotaru was burdened by responsibility at a young age, crowned Empress after the passing of both her parents. Alas, the crown was too heavy for a girl so young and she was forced to watch as the empire crumbled before her. Much like her mother, she dreams of a better world and hopes to one day rebuild the paradise of her fallen home.

She is a dreamer with a love for the world around her despite its hardships. It is the wolves that walk this earth that are cruel, not the earth itself. She holds a deep love for song, though she is less open with her voice now that she is older. She can be quiet, but once one earns her trust, she is quick to open up. Hotaru also holds a deeply rooted fear of pools of water and resentment for men. Fun facts: she loves the stars, can be easy to fluster and is super ticklish.


xxxxxxxxxxxxxx
STRENGTH:
] - - - | - - - - - - -
xxxxxxxxxxxxxx
SPEED:
]- - - - | - - - - - -
xxxxxxxxxxxxxx
STAMINA:
]- - - - - | - - - - -
xxxxxxxxxxxxxx
FIGHTING:
]- - | - - - - - - - -
xxxxxxxxxxxxxx
HUNTING:
]- | - - - - - - - - - -
xxxxxxxxxxxxxx
TRACKING:
]- - - | - - - - - - -
---
SCENT | WEIGHT | HEIGHT (to shoulder)
Lotus Flowers | 54lb 17in | 24.49kg 43.18cm
---
Mother:
Reiko
†
Father:
Yuudai
(genetic) ,
Takeshi
†
Siblings:
Sumi
Half-siblings:
Haruki
,
Kazuhiko
Grandparents: Takashi Izuka† Yuuki Izuka†
Sumi Hakuryū†
Aunts:
Hime Izuka
,
Misaki Izuka†
,
Fumiko Hakuryū†
Uncles:
Equuleus†
Cousins:
Isadora
,
Joheras
,
Vespera
,
Asami
,
Corvus
,
Aries
,
Hercules
Italicized are unknown relations
Reneian Empire
— 5/25/20 till 10/22/20
Lone Wolf
— 10/22/20 till 10/26/20
Neverwinter Forest
— 10/26/20 till 1/6/21
Lone Wolf
— 1/6/21 — present
Profile of Hotaru: Additional Information
Signature
Attached Accounts
Registered on March 23, 2020, last visited April 14, 2021, 11:43 PM