yesterday Phase 4 is now active, and large game is gone from the wilds save for what is in TN posts! Get your meal-tickets he…
https://t.co/eAVDPFaUMS
---
7 days ago Enjoy the new autumn skins! 🍂
---
14 days ago A ginormous thank you to Stevie for being our ACM in Q3! Please welcome our last ACM of 2019: Hela (Takiyok)! 👏
---
Don't miss a single announcement!
Full Announcements
·
Follow us on Twitter
Moonspear ᵐᵗᵐᵖʰ envinyatar
Andraste
Courtfall
Botanist
Ranger
---
enough! you are all my people.
ɴᴏ ᴏɴᴇ ᴡɪʟʟ ʙᴇ ʟᴇғᴛ ᴛᴏ ᴅɪᴇ
---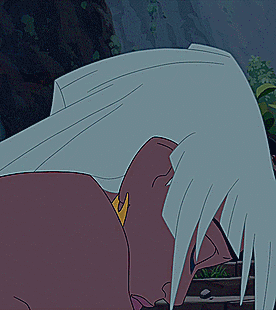 When the hydra's two heads and the hatchlings been present, she had kept her singed spine pressed to limestone;
or so she thinks, for even though adamancy had not yet been struck from her, neither had the foolishness, the thoughtlessness.
When
the fade
had veiled her beneath dreamless dreams once more, it had possessed her to knead and to nest about, blearily acknowledging said limestone with a press of her crown. Dawn then touched upon the ferocious renting of faded fury woven down the crevasse of her spine; weblike in many places, welted in others. Surer segments were writ in off-kilter paths where muscle had been nicked; skin blushing beneath what wisps remained in thin modesty.
It is only when the unsparing shadow befalls her that the greenseer wakes, warble of breath; and as she tries to sight him
agony
shrivels up her back.
His name wings from her tongue in muted tones daubed of 
Why!
Why
was the gargoyle not kept to his mountain?
Why
was he not with the wandering clan as that behemoth-beneath roused? Shorn brow knit with weak indignation, not at all that selfish manner; she should turn him from her now, send him at once to those who
need him
; and he should not be here for her, not as the roots of this mountain quake!
The ebb of her heart irregular, kept her a bit breathless, in a feverish way now that he had happened upon her Faded state. The presence of 
evinyatar 
(that which she had been so 
careful 
to not mistake she'd ever know again)  had shaken the remnants of mists from her gaze; had her awonder, gauzy.
Beheld by his eyes, too, disdainful or no;
those that the renewed could not quite look into for fear of ... 
else
. For though she will let only the gargoyle himself minister his own inspections, it ... her heart had leapt to her throat, and it had taken whatever was left within her to
not let
 whatever it was there to wing from her tongue. Mutely drawn rational over her mind: he had come to heal, and never-more.
That must be all there would ever be.
So she had 
damned 
the blood in her cheeks 
and 
her dove for his furtive herald 
and 
the gaze that feels like a scornful mouth against her neck.
Suddenly, she wishes to hide from that golem and from whatever he had brought to life within her that the sword from the sky could not have done away with.
And yet only
@Mahler
might upon her place that healing way, for it is her faith for his person that she would conceed to him.
 aurëwen, aurëwen —
what have you done?
it was not disdain penned upon his stern features, but worry. she awoke, stirring to his presence even as he came enlivened in her own. the gargoyle hunched forth as he had once done on the shores of grimnismal, some rankled ferality coming to bear as he drank in the sight of the new price her wandering soul had exacted.
a tracery of red upon the snow of her back; droplets of blood flickering in an otherwise pale sea. such pain was held in the very set of her jaw, and still she did not weep; his very name in her muzzy, fluted tones. lovely for all of it, as she had been in the waters. mahler did not allow himself to think of that, not now, 
"aurëwen,"
the shadow muttered, for he did not yet know that she had remade herself beneath the stormblade.
"so few survive this touch."
unhelpful, his marvel; he slipped closer with a grace his large from belied and slid his flank beneath her ailing head that she might lie back and conserve what little was left within her light-stricken vessel.
"aurëwen,"
and his heart quickened at the delicate feel of her gentle weight,
"tell me vhere all the pain is, and vhere it is not."
a healer still, first and foremost in spite of everything.
---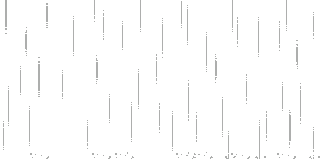 Andraste
Courtfall
Botanist
Ranger
---
enough! you are all my people.
ɴᴏ ᴏɴᴇ ᴡɪʟʟ ʙᴇ ʟᴇғᴛ ᴛᴏ ᴅɪᴇ
---
Former name, former living;
each step nearer to she had the syren evidently weakening — all she knew was that whoever she had been before the skies cleaved her was now for-ever dashed from her soul into some awaiting antiquity. ... She could not return to the wailing wastrel she had become. There are some shreds that remain, or have ascended into unassuming significance  (yet to be exhumed!)  but she is reaching for the golem with a swan's neck, again with the warbling whisper of his name, notwithstanding how thoroughly she trembles.
A deep line of muscle distinguishes stomach from hip; crescents beneath her cheek; an anchor of brawn fragility and as she leans into
Mahler
 the priest then becomes her earth. The silver is limp in the shoulders, the ribs, and for a moment the only answer he is given is her only lament, longing: a heavy drawing of her shorn brow, the shuttering of halfsight; said cheek now pressed into heather velvet like some tattered flower meant to be dried. She wished to let herself falter for him entire; to lock herself away into the hewn and hammered arms once more. But greenseer— now his invalid that she was, too, her lips part in the weakest breath yet:
"Everywhere, I,"
 breaths him deep into her blood, aquiver, 
"Other... other-wheres, I ... I know ze feel of ... of ze sun,"
 of him, 
"

but, further up, I ... I cannot

feel

, as if ... as if sensation has g-gone from me, and,

"
 she did not yet know; had not let the seething Lyra near as the vestiges of fade still murmured into her mind. Too taxed to surmount to anything but vaguery and she damns herself then again — unable to support his inspections, his enquiry!
What had she done?
His presence heavy and yet, never unwelcome. With aching argent eyes did the boreal finally look to Mahler; cautioning of her own heart, ebbing, hastening with some tender, reaching otherness she wished not to dwell upon. Not at the present.
Yet still the maelstrom remains within her and though the stricken is lain — gleaming! ophelia! — she swoons, sight unfocusing for several heartbeats and the veiling of her lashes only refrained by the need to look upon him. She needs him. He is the earth and he had fashioned her now into compass; ever upwards; reminding her what is above her, below her. To the depths of her astral self
Aurëwen-nevermore
needs him, thanks him with a look for his giving her a moment to be restful upon him; upon his solemn sanctuary; upon his knowing her.
Her words have died a good death on a compassionate tongue; the death that, for what-ever reasoning, the heavens themselves had not been able to sunder her into. At this she is unsettled once more; cannot help the passage of her feathered brow into that flank; treacherous territory, where her wisping breaths were concerned.
For now, though, her gesture was for ... sorrowing. And she wonders if she should rise for him, so that he might better see, but— how to stand?— how to ... ?—
she shies, self-shamed, into his rested ribs as if she cannot survive
his
touch; her own. 
aurëwen drew to him, and he to her; beneath the nuzzle of her scarred face, he found redemption, and beneath it the throb of a terror he had not realized. the wheeling fire of the sky could have easily stolen her breath with its strike, never to be brushed warm in the sweep of a smile again.
mahler knew as he looked down upon the lashed gaze that he could not allow that; if it was within his power to grant aurëwen life, he must eternally toil for it.
a sacrifice locked behind the heavy door of his tongue; something he could not drag from its weighted box in her presence. never to touch her ivoried ears if ere he could keep the tones from her hearing. there were secrets, mahler had long decided, that were far better unsaid.
for now, the stony lavender of his stare softened as she ground out her words upon the edge of pain; in this moment aurëwen was forever tragic and the pull of her agonies soared beyond the hesitancy of words into his own marrow. why had she suffered? why did she seek such that brought her anguish?
but now, task at hand; his brow knit briefly.
"that is to be expected, i think,"
he muttered with the sudden brusqueness of a doctor.
"hydra tells me lyra has given you something for pain?"
he could see no evidence in her now for it, no dilation, no lethargy — only the length of her long thin body vibrating with frayed edges.
---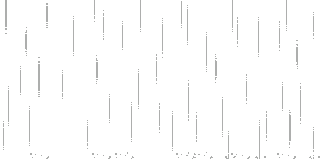 Andraste
Courtfall
Botanist
Ranger
---
enough! you are all my people.
ɴᴏ ᴏɴᴇ ᴡɪʟʟ ʙᴇ ʟᴇғᴛ ᴛᴏ ᴅɪᴇ
---
Cradled in the dark heather of her bewitcher;
lulled by the berceuse that is fashioned by the
musiker
's brusqueness; his enquiry a lyric. Andraste knows that he will take the breath from her tender lungs should their eyes again meet; though they had rested within the others' bones, did the golem now fear even her shade did not follow? Would he not behold gospel for the melody of his voice? Some manner of faith strummed tender from the melting wax of her throat— breath sifting past that heavy thigh and now him, his breadth anchored beneath her as on that day— and before her sussation shifts into a gentled warble of ache she answers, duskily: 
"

Poppies

."
He lurks within her veins;
so unseeing and so unbidden has he made her that her tongue laves at his proffered rib with the most delicate of presses; and her mem'ry instead now brings the truth of her hushed, strained word:
"

She did — eventually

,"
for though her fang now a softened scythe at that lock of hip, her cloudthick eyes told no fable; not even for longing. No — Lyra had fed her, though she had thrashed and wailed as if rebirthing; had to have it coaxed past her teeth by Kerberos' second; was that her voice, now? and at this Andraste
snarled
—
—such unuintimidation! but with a laborious heave of the pale rigging of her throat, her eyes then arrow'd towards the limestone mouth, a-glimmer with whimsical ferocity.
Shorn cheek rested upon that hip, now; nearly territorial, as the fragment of the Fade remains to shear into her refigured soul. Perhaps it might have been delirium  (or delicious devotion?)  but all the same she draws her tongue again along his hip, if only to vex his person just a
tad
—
the eye that still sees now threads back to that mauve masque. She is tender and teasing and tormented but there still is the
true
turmoil of her figure that needs tending to: 
"

What would you use on me, pray tell?

"
Remedies of the herbal sort, she alludes, of course!
but the willow-imp in her churrs with a wicked bit of delight; peers at the golem from behind her heart that thrills from the threading of its claws; makes itself evident in the faintest simper of all, as if nigh but phantom had kissed the corner of ivory lips.
Each word is inquisitive of his profession; private, even as anguish still prowls beneath that waxen musculature; tremoring, the red weaving writhing. All she has spoken with such quietude; but breaths leave her with sifting, subtle hisses; the infuriating dimpling at her cheek wavering as once-lovely features are tempted to surrender to mute malady. 
poppyseed, and here mahler looked closer. yes and yes, the bitterness surely swelled its ghostly seed within her now. in a moment of shame, the gargoyle found himself responsive to her tremulous tones, the way she arched beneath the pillarlike protection of his towering presence. he laved the corner of one ear, was silent as aurëwen's words trailed featherlight against the curve of his own.
"red raspberry,"
mahler suggested in a thicker tone tugged from lips that wished only to bring her pleasure, comfort.
"it is vhat i give vomen in their vhelping."
something delicate, without the strident weight of poppyglint. but perhaps she had needed more, and at length mahler craned back his head that he might glimpse the place where the fire had kissed aurëwen and left its harrowing mark.
"vhere you chasing storms?"
the shadowpriest inquired, a chiding edge to his otherwise stoic voice. had the dove been chasing fairylights through the forest, upon the stone teeth of the mountains? how had she come to such harm? and yet he knew it would do little to lecture aurëwen; she might quail beneath his chastisements, but mahler could not change her very soul,
and nor did he wish to do this thing.
in silence he resettled beneath her, the churn of his broad darkened self a mimicry of the earth that seemed to breathe beneath the very flesh of the odd and quiet pair.
dragomir —
mahler had not forgotten, and the memory of the boy's poor ravaged expression swept through him knifelike to leave guilt in its wake.
---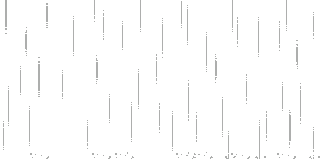 Andraste
Courtfall
Botanist
Ranger
---
enough! you are all my people.
ɴᴏ ᴏɴᴇ ᴡɪʟʟ ʙᴇ ʟᴇғᴛ ᴛᴏ ᴅɪᴇ
---
A feathering and faint was the hum to his words;
half-listening, absent in the waking dream of how effortless it might be, to smother him from nose to knee before devouring him in-between. This meanderance is the figment which makes her sights warble, dew-ish, as is the hesitation of tongue at her ear  (a blessed happening!)  and her shorn lips are numbed and mouthing  
red raspberry  
somnolent into the heather of his hide as he shifts beneath her in myriad manner.
The cluck in his ironwrought chords are rather against the weight of his eyes upon her silvered stormcloak and therein that touch of phantom's simper hitches, unbidden. But then his words thrum through her and though the stricken longs for nothing more than to be lulled by his murmuring, as with before—  
"

Orders. An

 

accord with ze queen

,"
words breathed and dimmet,
"

to mentor her hatchlings

,"
 heavy-lashed eyes of lune upon the
musiker
's evening features. She regarded him further with an inscrutable privacy, irregular to one such as she; known in the far-far-far away mists of those eyes.  
"

Ze storm chased me, when I meant to return

."
 Finally:  
"

Now

, 

I never may

."
He lie with her, still—
and the world is heady and whirling; the silver swoons and shivers; a reservation to her means to rise from the beauty of him; fluted limbs all aquiver as she heaves, achingly, into a stagnant sit. And so he lie beneath her, so much so as he did before and
"

I was never meant to be a mother. Even ze heavens have met ze earth, all to tell me what I have known,

"
 her confessions, so cruelly convinced by her well-meant wrongdoings and now by
this welting,  
"

To strike me from myself. Afar from all which an Aurëwen once tread. I am not she,

"
every word so hushed; so muted; so seeking in their verity. 
And she steps from her soothsayer; a somber pirouette; 
"

I

,"
redwine tapestry cascading down jut shoulders,  
"

they have made as an

Andraste

.

"
 The heavens. The sword in the sky. The Fade. ... She cannot bear to be near he who has reached so into her hidden heart;
he must never know!
and
he has thieved her!
and
ruined brow finds limestone; restful. Forever to be without whelp, without whimsy of fond entreaties; all of her own machinations ... and that must be how it was always meant to be.
Yet, she is ever grounded by gargoyle; and yearns for how all that might have been righted had she met same-wise souls! How
tethered
she would have been!—
She does not deserve to look upon his person and yet ... she only allows a marred cheek to cant toward him; the one with the unseeing eye, from over the spire of a shoulder. He, who should not be here; he, who should be with his people! He is intolerable! He is imperfect! He is entirely illogical, here!
But he still makes her heart break in a way that is not quite breaking at all.
she was reforged in the sun's fire.
mahler did not fault himself the tension that flickered in his belly when she spoke of her failure at motherhood; twofold. he was reminded both of his own inability to have ever been a successful father, and again of poor dragomir's haunted eyes.
"if you leave their lives, andraste —"
— the taste of her new title was a thorn, and must take its time to settle
"— then make it complete. they suffer vithout you. they vill suffer more if you go back and forth. dragomir blames you for vhat happened."
mahler wanted to urge the woman to return, to make amends, but the mistrust in the boy ran so greatly he feared it would only inspire hatred in the child. 
the dove could keep no promise that she would stay, he knew now. but this was something that the young could not comprehend. one's mother and one's father must be constants in the shifting orbit of a little one; neither the dove nor the seawolf had done such for their brood. and so dragomir suffered.
"i had a vife vonce, and children,"
mahler whispered, eyes unseeing before him as he brought to tongue for the first time his telling of a deep, corewrit cowardice.
"i vas young. i loved them. but there vas a fever. it took marigold and our daughter."
— he had held the woman to his chest, and though she had been too weak to even open her eyes, marigold had begged mahler to let her go, to be with
" —

astarte,"
and here mahler's voice broke, truly broke.
"and i,"
he continued in a sob, refusing to hide the slow cascade of tears from andraste,
"i saw only for myself. i knew that ve vould all fall. and so i left m — left our sons and the rest of the pack. i ran. i abandoned them."
jaws parted in a blunt and quivering sigh.
"so you see. you are not the vorst sort of mother. your children live. do not let that be in vain,"
mahler implored the woman half-swallowed by the circlet of him, reaching to kiss her features here and there.
"do not allow yourself the respite of cowardice, as i have all these years."
---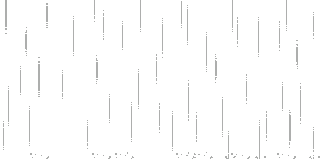 Andraste
Courtfall
Botanist
Ranger
---
enough! you are all my people.
ɴᴏ ᴏɴᴇ ᴡɪʟʟ ʙᴇ ʟᴇғᴛ ᴛᴏ ᴅɪᴇ
---
Blame
—
she knows not the lieu of which Mahler entreats; she had known the ashen embitterment with which her dragon had issued, much too soon before his fall; she had known he had been ensnared with such frustrations, perchance even before she had whisked them from all
geist
alike;
would it not be more fortuitous for they she had been struck from? To go forth from this place a wraith to all who would never again know her? To become as mistful as the ones in the labyrinthine mind of her making, wherein the figments of her shrikes may understand all the reason for her wrongdoing better than she had never been able to before voice?
All this and more she wishes tell her musiker for it is there in the parting of lily'd lips! Limestone;
the limestone upon her blemished back is so heartrendingly welcome and for a beat of it she feels so faint; as when the skies had cleaved open her soul and had struck her from the first of self-servitude.
The whisper of the falls is insignificantly meager, now;
for Mahler presents the rarest, it seems, of revelations thus far  (how many seasons since another has beckoned her to listen to their strident soul?)  A fable of fatherhood; fever; forsaking. As the golem unravels before her, the silver only exists insomuch for each tear; each faltering of his own foreign timbre in this retelling. The stygian breadth of him laments for a now-waned wife and for their '
Astarte
'— how he had taken his own flight, ridden—
And he shrouds before her once more; imploring; intending;
and so again
does the stricken let the beginnings of words perch upon tongue, but they are much too paltry to convey the anguish that his age-old agony elicts within her. Neither can she bequeath such, however, for rarer still is the salt of despondency she tastes upon his hewn lips;
and so again
the words do not leave her;
cannot
, in this cavern, as the smith crowds her into limestone and coaxes her return into his arms. 
A ragged rasp; fraying; contrarian insistence in the soft shake of skull:
"

No. ... No, it is not cowardice

,"
 she dared murmur against the seam of his mouth; his past machinations and hers. 
"

Those within your past life would not wish for you to remain so stoppered in condemnation. I can only wonder as to how many lives you have delivered into this world,
envinyatar
. I can only wonder as to how proud your sons, your Marigold, your Astarte would be

,"
 pressed both blessed names into both salt-stained cheeks; gleaming, soulheld gaze unveiling to drape within his own,  
"

if ever they knew of this. You do not labor in vain; you

have

not

."
 Scarce a whisper, then, as she eased her marred crown up into the mauve chin.
The frostfallen flame of her Mark give cause to writhe; to lean into the towering, heavy anvil of his figure;
shivering, as her marred mouth meets with ponderous recognition the ebb of life within the General's throat. Her chords, more taut than rigging; fractured figure poised in a moment that the raw places of her do not understand but wish for his lips to be and
"

Mahler ...

"
how strange love was! how swift and savage and unrelenting its ways. mahler gave up the ghost of denying himself that which the dove offered; mother no longer, but nurturing she remained. there was a worm of unsurety within him; how could he, striving patriarch to diaspora, trust a woman who turned away from her children? 
yet by her scarred lips it was best, though mahler too ached for dragomir and isilmë. to lose a mother, however selfless, would be difficult for the pair. and so he would offer, and continue to offer, the love of his heart, charmed to life when they had breathed that den under the ministrations of olive and himself. arrogant, yes; he would have been better father to them both than what they had been given.
again he wanted to beg of andraste why she had abandoned diaspora, cast off her lot there for the churlish impulse of a conflict she could have never hoped to win. stigmata had spared the sunstruck woman only upon a whim, and though his brother had not spoken of it, mahler wondered oft if it was for his own heart that the pale fury had not been cast down into death.
"brumous, saint. those vhere their names,"
he sighed into the reach of her, lavender eyes at once weary and half-veiled by lids that hid saltwater behind their depths. why not all of it, the telling? he had already given andraste more than he had done for another.
perhaps it was the suggestion that their paths would again diverge that had eased the words from his lips. she knew now how to harm him; he need only avoid her if he did not want himself tarnished. but there was no malice in the sylph; no true desire to outlash, thorns beneath her tongue simple and half-budded, to be used in sole self-preservation.
nothing to say now; he rested his heavy crown upon the murmuring upswing of her delicate skull and was silent.
---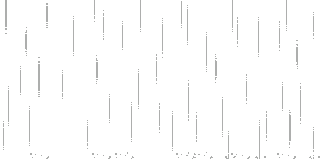 Andraste
Courtfall
Botanist
Ranger
---
enough! you are all my people.
ɴᴏ ᴏɴᴇ ᴡɪʟʟ ʙᴇ ʟᴇғᴛ ᴛᴏ ᴅɪᴇ
---
Marigold. Astarte. Brumous. Saint.
The stricken turns each name into a quieted breath, all as she holds the widower as parchment holds the daub of quilltip; a pale songnote in the cradle of the uncomposed
musiker. 
In his telling, she only exists as another draft in the dreary and dreadful diary. And he might dismiss her, too—
—but he only conducts the anchoring of his brow to hers, and when Andraste blinks she finds the salt of him upon her own lashes. Heart thrumming, hitching; she leaves limestone, returns wholly to the heather of him upon the earth; presses closer, for she must return too with the thinnest of comfort as he unearths himself.
She
must
;
thoroughly, truly.
Might
this
be love? Savaging, however softened?
She has done all opposite to ever fathom she might be romanced, proper; both in her past living and now in the one wherein she lay within hammered arms. Better would it have been for the minstrel to keep to mountain; and better still would it have been for Mahler to be lain upon a loyal
other
; amongst the shards and spires with brethren who were not stranger.
But he was not;
he was here; hers to heal.
Hers
and
not hers.
Yet Andraste wills it to receede; the laments, the gnarled briars of a Dornenfelder he has yet to   ( may never
get
to! )   story upon her thin ears. The faces that come and those that have gone. The many paths tread and unventured; the charting across land that would never again exist, having been drawn and redrawn in blood over thorned centuries. She wills for his sorrows to ebb, all with kitten kisses to feather at his rested temple, his stained cheek; all in the shifting of her nearer to him. And as she entreats it all to away from him, what is left is them.
"

All of that is behind us, before us, now

."
Just them; here, now.
Endless; equal.
The gleam in starsoft sights is raw.
Another weak parting of shorn lips:  
"

I want us

—"
but the profession simply flutes as  
Aiw wahhh us
; and protestation in the form of some soft pink yawn; nose snuggling into the gloomy nook of the anchored jaw; and her breath is a hitched, stumbling thing. Andraste longs to look upon his face   ( handsome, in an unconventional, shadowed way, she thinks )   but her eyes become dark crescents, moon-jaw aquiver.
It must be love—
had she ever been held so tenderly?
​
( yes; once upon a night )
—for why else would slumber beckon for her so?
I hope I ... deserve it.
Too weakened to keep from the veiling of her lashes, heavy to the fractured stage of cheek. Much too melting wax; angularity gone unresiliant; unresisting into the ashen anvil.  
"

Mahler

"
 is an inscrutable plea and
again
she swans her porcelain throat along the rigidity of his ribs. Her gaze is petal-soft, though she seethed toward that cavern mouth as if they were instead daggers.
Nevermind her lamb's lethargy!—
Andraste
dared
for a lune-lupine to enter. Should they arrive she would rise;
take flight
and
bite them
;
stormborn
; to have and to hold and hoard the naked wealth that the
musiker
has proferred unto her.
All expressed by sleepily toothing at Mahler's hipbone;
the only harm she would ever bring.
after the telling of it, mahler was silent. the wind scoured his new vulnerability, but he would not, would not, beg her to turn away whatever hurts she could make of what he had shared. if andraste saw fit to forge a weapon, she would find him helpless before its thrust. 
refashioned; she offered hope of a future upon the char of his past, and he grew cold and distant beneath her ministrations, if only for a moment.
us;
a droplet of truth in the tiny word.
mahler found he was greatly afraid of it; of this new
us,
wanting suddenly and only to flee to the quiet mountain atop the groaning of the beast beneath the world. how could he offer her such when he did not know if he had what she wished, if the giving was within him? 
the fairy plied featherlight at him with an utterance of his name; it drew mahler back to earth, and he regarded andraste with a solemnity to his countenance that seemed briefly dour.
the clouds soon found suit to part for sunnier climes; he said nothing, but sought the warm of her throat, the downy press of her lips; drive out, drive out the deepening agonies in soul, for soon he must leave her, and with marigold's wound now bleeding down the back of his spirit.
diaspora beckoned.
the lance of the sun bloomed hot upon andraste's spine, but even in her anguish she pined toward him, and he was helpless. he must answer, lest he damn them both, and he would allow himself this selfishness, this thing he refused to name.
---