10 days ago Did you know we have a list of lonely threads in need of some love? Consider rescuing one today! :)
https://t.co/A0GkAfocXM
---
33 days ago Please welcome our newest pack, Duskfire Glacier!🗻
---
44 days ago A wild round of applause for Jess, who made well over 250 posts to win our March posting competition! 🐾🐾🐾
---
Don't miss a single announcement!
Full Announcements
·
Follow us on Twitter
Larksong Grotto i see fire
March 31, 2021, 05:04 AM
Open to others, but please let
@Mahler
respond first <3
The thought of visiting Larksong Grotto was both daunting and enticing for Laurel. There was a lot of pain laying in these lands. Laurel remembered staring into the Larksong lake, into her own ugly face, so many times. While she had learned to mask her pain and fear with a thick layer of confidence, it had always been just that. A mask, one that only Indra truly knew about. One that only Indra could ever break.
Apart from all of the pain that had been inflicted on her in these lands though, there were good things too. There were many memories of playing with Indy, of being princesses together, of growing up together. Since Reek had never loved her or Indra in the same way as he had loved Jhala or their children together, it had always been her and Indra...
She allowed Mahler to lead the way as they travelled through the lands. Many places were passed, though not many of them brought back memories for Laurel; she'd been young when they had moved away from the Grotto, and had not explored much. The grotto itself though, as it came into view, was a very recognisable picture; mostly, it brought back the memories of leaving it behind. Of looking over her shoulder and watching it disappear into the distance, for her to never return.
Until that day.
Mahler
Graf*
Master Guardian
Midwife
---
r i v e n w o o d
---
got carried away
it had been a quiet journey. with a long howl into the alpine air for
@Praimfaya
, knowing she had returned from her questing and would be within ear
rshot, mahler informed her of his intentions. it was daring, declaring such so loudly, but he trusted her judgement, and he trusted himself for placing her at his side.
and so he led laurel on the most direct route: keeping the distant peak of lonely nova at their forefront. they passed first through the maplewood he knew would be vibrant and cerise in the summer. 
where rivenwood ended the wetlands began; he felt himself begin to come undone as this land stretched before them. he jerked away from the place, turned their path at its edge. he did not want to be there again.
mahler kept gait steady as they passed by the cache of herbs he had visited with iana, but it was not their trek there he remembered first. it was his with elke, after they had at last left the sunspire and traveled many days across the taiga as sagtannet. elke. moonspear, destroyed. tears came to his eyes and he hid them from laurel. 
by the time that they reached the moraine, mahler could think only of how he had once run and hunted in this locale with takiyok; by this time his throat had already constricted several times, grief locked behind the heavy door of his expression. yes, he knew these lands well. 
they curved across the plains. nova stood tall before them. the familiarity of it quickened his paws and he carried laurel to the grotto with a final climb. 
mahler looked at her now, silent, wondering what her own open countenance might say.
---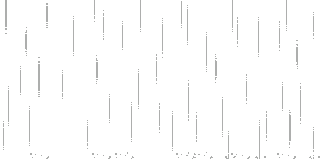 your posts are always a joy to read <3
Laurel did not even know that they travelled through her birthplace; it wasn't a place she knew very well, and if asked now, maybe she would even think that it must've been much closer to Silver Creek, or even that it must have been the creek itself. As they travelled she was wary and kept her distance from Mahler — a few wolves' lengths wherever it was possible, edging away should he try to come closer — though by the time they reached the Grotto, she had started to feel a bit more at ease in his company. Never would she let her guard down fully, of course, but she could find herself enjoying the surroundings and even his company and some of his thoughtful musings.
As they approached the Grotto, she could feel his eyes upon her. She understood; she'd asked to be brought here, after all, so it made sense that he should wish to see what effect seeing it again would have on her. She thought of how they'd moved to the Golden Glade. Laurel did not even remember why; she just remembered being taken away from here and being forced to go to war with some other pack because they wanted their land. Hypocritical, perhaps, that she should encourage the war for the Bypass when she had hated the previous one so much; but this wasn't anything that she thought of, herself.
Mostly, Laurel's thoughts shifted towards Indra. There were some uglier thoughts of her wretched father and his witch of a mate, but most of all, all of it was overshadowed by the love that she felt for Indra. Her Indy, for whom her heart had always beat; her only one true love, her sister. Even now, after all this time, Laurel could feel that a part of her heart was missing for good. Through her life, pieces had chipped off — Reek's love for Tapat and Astik, Jhala's attack, Lucas' death, Piper's disappearance, Wyatt's betrayal,
Iliksis
, and Riley, Louie and Charles — but none of it compared to the gaping hole that Indy's death had left behind.
They'd come here in hopes of being princesses, and what had they gotten instead..? Nothing but shit and pain.
There was a rueful expression on Laurel's face as she looked out into the territory, but her paws kept her moving forward nonetheless.
It's just as I remember it,
she murmured softly, a pained grimace on her face as she looked at Mahler. Oh, if only it could have been Indra who was with her instead.
Mahler
Graf*
Master Guardian
Midwife
---
r i v e n w o o d
---
which was to say, perhaps, that it was not pleasantries that came to laurel's head. the contortion of her features told him as much. he gave a knowing dip of his head, turning attention back toward larksong. mahler could not say that he had many memories of the place. come to think of it, he attached very little to nova save for the peak and descent of his relationship with wylla.
this was unfair. but all had moved on, even star, who had diligently followed him over and again. perhaps marble was with her now. the gargoyle was relieved that calcifer remained among them.
she had avoided any nearness between herself and he on their way; mahler made no move toward her now. something
had
transpired with laurel, he was sure of it, though the depths of it were not something he could ever understand even if she were to voice this. he saw only fear flecking the glimpses she gave of herself.
"look,"
he muttered inadverently, watching a snow-white rabbit sniff around the details of the grotto'ed place. for a long moment he stared at it, no desire to hunt rising within him. only to look. only to observe.
"i came here vith my daughter."
---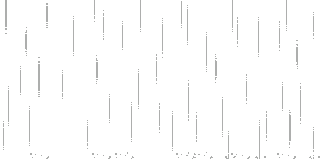 It made Laurel feel more confident that Mahler would listen to her signals and that he would stay away from her. She was done with having to tell men that they needed to stay away at this point in her life. It made the trip more comfortable, at the very least, even though she often questioned her choice of companionship through it.

Now here she was, in the place where the was first faced with the wistfulness and betrayal of other wolves; of men; of her father.

Mahler pointed out a rabbit white as snow and Laurel looked at it as it sniffed. It was unclear to her if he intended to catch it at first, but it seemed from his posture and actions that he was only here to watch it. Intriguing.

Eventually he spoke again. He came here with his daughter. Ironic, thinking of her experiences with her father and then standing here with a man who'd visited with his daughter. Was it a nice trip? Laurel asked him. She sighed and then added an observation of her own: It seems both as if it's a lifetime ago that I was last here, and that it was just yesterday. It seems as if the lands are now just lands instead of a home, and at the same time there's still so much feeling left in the form of memories. She expected to feel joy upon seeing the lands, to feel happy knowing the lands hadn't changed and thinking back to all she and Indy had endured here. But instead thoughts of betrayal came to mind and there were few happy thoughts to be found in Laurel's brain. A disappointment, and one she could've seen coming if only she'd thought of it more thoroughly.

But that's the problem, isn't it, dearest? You don't think. Even now that she had wilted into a frightened little flower Laurel still held some of her rash and impulsive nature.
Mahler
Graf*
Master Guardian
Midwife
---
r i v e n w o o d
---
"likevise,"
mahler said of her sentiment. the lands truly did feel empty, devoid of whatever spark had brought them here. it had gone with wylla.
"it vas a very nice trip."
one of our last. he did not say this; their travel had been pensive enough without mahler's interjection of his own woes.
"but it is still beautiful. i hope,"
he added with a short little laugh that echoed self-deprecation. he was not sure how to be himself in the prolonged presence of a woman, for his heart was crossed with a thousand regrets and he was ruined for it — he did not make forays with any wolf. mahler had learned to be alone, to be solitary, and now that he was given a chance to speak and to carry on a conversation, he found he was unsure of what he might say.
a pause.
"i hope that many of these memories are good for you, laurel."
daring, stumbling; an answering pit opening in his chest.
---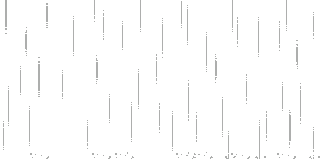 Perhaps that was simply a thing that time did to a person. That things seemed far away and yet closeby. Mahler agreed, after all; it was the same for him. Laurel thoughtfully glanced over the land, where the snowshoe rabbit meanwhile hopped on. Away from them, afraid even though it was clear they were not in a hungry mood right now.

Laurel wasn't too sure how to place Mahler's comment about the land's beauties. He added 'I hope' and then laughed. It was as if something was off about it, as if it was forced or not well-meant at all. Laurel was not sure how to act in accordance. Her ears pulled back uncertainly and she laughed quietly, awkwardly, shortly.

Then there were easier things to focus on. Mahler asked her if the memories were pleasant, and she nodded before she realised that she did. Ah... All memories of my sister are fond, she murmured with a demure smile on her face. Those of my deadbeat father and his new family not so much. There was some defiance in those words; a bit of the old Laurel shining through. She smiled wryly, although she did not look too stricken by this. It was a long time ago, after all. She could rest easily in the thought that they were probably dead by now, anyway.
Mahler
Graf*
Master Guardian
Midwife
---
r i v e n w o o d
---
perhaps his comment had not been well-received. but laurel was speaking again, and mahler chose to focus upon this. 
she climbed swiftly and far too closely onto the back of his greatest sin. mahler fought hard every outward reaction, but despite his fiercest stance, the charcoal ears flung back for a moment.
"i am sorry to hear this, laurel,"
the gargoyle muttered. in truth he was deeply ashamed, and somehow his heart sought ownership of her past sorrows. was this how any of his brood were to grow?
deadbeat
was a sort of word where the meaning was clear though maybe previously unheard, and this was so for mahler. 
he was relieved to see a lack of misery on her face.
"vill you tell me more about your sister?"
the man asked, turning his expression toward the features here, birdsong cascading around them.
"i vas raised an only child,"
mahler gave by way of explanation, pondering an oddly colored stone upon the ground.
"some part of me alvays vished for a brother."
---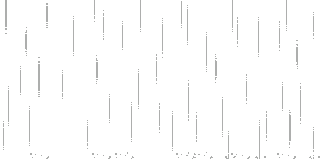 Laurel took his words at face value, taking them to mean no more than what he actually said. She didn't need his pity — this all happened so long ago, and now mostly the memories of a childhood with Indra were left, over the bad memories of Reek and his replacement family — and found herself harden a little, even though the words sounded well-meant. This place echoed with the truth of life: the truth that it had always been her and Indra. This was where Reek brought them, after ripping them away from Silver Creek. This was where Saena had come to reclaim them, only to win over Reek. This was where Laurel had last spoken to her mother. She didn't remember the exact words, but she remembered the feeling so well. The feeling of revenge, malicious revenge, that she wanted to make her mother feel bad because she'd left them. Reek had reveled in it, but it hadn't made a difference when Tapat and Astik had come along.

The birdsong felt distant to her as she walked around, seeing very little of the surroundings at all. Lost in thought.

Hm? she snapped back to the present grotto when he asked her to tell about Indra. He said that he had been born alone and that he had always wished for a brother. Laurel said, She was always there for me, and I for her. We were all we had, when other wolves turned their backs on us. A fragile admission that she had not done often; a telling sign that she did not truly trust any other wolf because of what had happened in her life.

I lead us — away from home to come here, Well, upon Reek's invitation; but it had been she who had made the choice and convinced the hesitant Indra. In every adventure. She was gone, one day, just like that, and I eventually found her again. We were leaders for some time, in — She thought of the tainted place Bearclaw Valley was, now. — Bearclaw Valley. Years ago. Before... Laurel swallowed thickly as she thought of Merrick and his band defiling the place that they had once called home. Then, a bit more about Indra herself: Indra is the sweetest soul that was ever alive. She was caring, gentle, always ready to help others. An angel.

Eventually she looked away and said in a soft whisper, She was viciously murdered. A part of Laurel wished that she had never figured out who had done it; that she could presume it was some creature that she did not know. Not one of her own family; one that she should've murdered when he first saw light.
Mahler
Graf*
Master Guardian
Midwife
---
r i v e n w o o d
---
two sisters abandoned by their father, perhaps. mahler was only speculating at this point, silently gathering the details of the things she had told him. if so, if he had the guilty luck of approximation, it would explain much in regards to the way laurel held herself.
mahler was not expecting the last hushed words. his breath staggered a second; he stared hard at the shadow of a passing bird, and reined his shock in quickly. laurel did not need his unnecessary word, his startled pity, his inquiry and desperation not to know.
"some might say this has all made you resilient, laurel,"
mahler murmured quietly instead.
"i vould ask if you vanted to be so resilient."
to endure so much until the ripping away of her sister, and to endure beyond that, beyond that — mahler could not imagine.
"i hear you speak so goodly of indra and i vonder if you speak as goodly of yourself."
---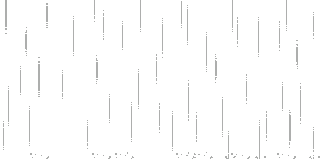 Laurel continued to look away, look at the landscape that stretched out before her. A landscape that held many scars of many lives, but hers of course most prominent to herself. He spoke deep meaningful words and they frightened Laurel, because she had never been good at deep meaningful words. It made her want to run away, or make a snarky comment to drive him away, or do something; but another part of her wanted it, wanted to be seen, wanted to be heard, wanted to be felt.

She did not answer his question about resilience. It did not need to be answered. Laurel had never given much thought to her resilience, or the lack of others; she had never thought life was anything more than this, had never considered that others might have it better. Perhaps she thought that the reason others made the lives of others so miserable was because they were miserable, too.

That's certainly what she'd done to her latest litter. And even her first she had been unable to save — Lucas... — despite trying to give them all the love that she could.

Never in her life had Laurel had a deep conversation. This was possibly the deepest she'd had. She wasn't sure why Mahler pulled things out of her so easily. Life was about survival, it always had been. There'd been good moments, which did not warrant talking about the bad. There'd been bad moments, which were easiest just not to talk about so that she could get back to the good moments eventually.

Her breath came out in a ragged shock as he wondered if she would speak as good of herself as of Indra. She was torn between snapping that of course she was great, or that only an arrogant prick would talk good about themselves, or that Indra was the one who'd speak good of her just like she did of Indra and now she was reminded of that void. But in the end she could not find the words.

Instead she found herself overwhelmed by a wave of emotion. Shoulders tensed as Laurel tried to contain tears that threatened to spill. She had always been the strong one. Even though she no longer had Indra to care for now, she couldn't just break that... But she felt herself breaking, with every well placed word he put in towards her, felt the façade that she had so carefully built up and had then assumed as her new self crumble, and make place for all of the ugly scars that lay underneath. She didn't want him to see but a part of her didn't want him to go either; wanted him to stay, wanted to be seen, heard, felt, talked to, fixed. Oh, how she wanted to be fixed. She couldn't even find the words to formulate a normal response, couldn't even find the thoughts to figure out what she truly wanted; let alone ask anything else of him.
Mahler
Graf*
Master Guardian
Midwife
---
r i v e n w o o d
---
the silence filled and became a wheeling thread of constellations and their quiet.
mahler too fell into his own contemplations, namely of wylla and how he had never gone to moonspear. selfish to the bitterwrought end of all things.
he heard the jagged cut of her breath and watched as her face began to shift and become more than herself, visage fracturing. the charcoal ears fell back. mahler had not meant to transform laurel so; she seemed stricken, growing evermoreso as the seconds darted past.
the gargoyle had heeded the silent warding away of her body upon their entire journey here. he had kept a perimeter of space between the pair of them; he was her leader and companion, and she needed not feel more pressured to experience him in any other regard.
he also did not know what he might say; he had said enough! too much!
in the end, the
graf
only moved closer, settled down in their path upon his haunches, and did not reach to touch her.
i am here,
said the noiseless heavy lines of his figure.
---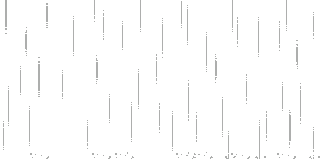 As Laurel struggled to maintain her composure, to contain herself, it was clear from his reaction that she had failed to do so. He drew closer. You know what for, dearest. She tensed, afraid, and felt the urge to snap at him, but she didn't. Then he stopped, silently remaining nearby.

The world was a blur to Laurel. Eyes were clouded with wet. She didn't want to be alone anymore. She didn't know that she could anymore. She'd been coping since Indra died, but only because she was alone and she didn't let anyone in. And then Xan — and then, even he left again. Could she really trust someone again, though? And someone who was... Like me?

Something had to give. The shards from her fallen off mask of bubbly, happy Laurel had to go somewhere; either she had to step in them herself or she had to throw them at him. Either she had to chase him away, run away, get away; or give in to his silent offer for support, accept it.

What would he want you to do, dearest? Don't forget to be courteous. His words were cold and dripping with a commanding dominance that caused Laurel to stop mid-sob.

Silently she approached Mahler, to press her quivering face against his neck, should he allow it. He wouldn't be able to see the ugly grief on her face, then. He wouldn't be able to see her. She could hide just a little longer; don a new mask now that her old one had fallen into pieces. She walked through the painful shards of her old mask to assume this new one. Fragile Laurel. Laurel who needed to be cared for, wrapped up, held. But above it all screamed the biggest reason for her to assume this new role, tie the ribbons behind her own head of this new mask —

He would feel good knowing that she sought comfort in him.

That's a good girl, my dearest. The words dripped with venom.