Noctisardor Bypass
wünschen
October 16, 2021, 12:01 AM
mahler would go to
@Laurel
. he would attempt again to mend and to make better. he had said she deserved such respect and determined to himself that she would have it.
mahler had just set out from his larder of medicine to bring something or other for the children. along the way he found himself empty-handed for laurel, and so hunted. his hunt turned nothing of note up save for a curious bit of ivory.
the shadowpriest carried these items and would have eventually arrived where he meant were it not for a fit of coughing. this did not abate as quickly, and the man was forced to lumber into the brush until it had passed.
dark flecks painted the earth. he sat against the bike of a tree and licked crimson from his jaws, eyes closing with the exhaustion that had become a permanent part of his days.
his mind clutched for the sound and sight and presence of wylla.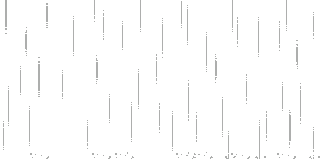 October 19, 2021, 02:27 AM
tags only for reference <3
With age came a little bit of time away from the children. Laurel had taken up
@Sequoia
's offer of having the children watched so she could stretch her legs for a little bit.
@Abel Redleaf
was a handful still, though age did bring some solace to his cries. Laurel was a strict mother to him, often pushing him away in favour of
@Indra III
, whom she loved dearly. She felt guilty that she loved Indra so much more than Abel, but she told herself that he was making it so much harder, too. A break would do her well, she hoped, although she missed Indra already the moment that she stepped outside of the den.
Laurel quenched her thirst at the nearby stream first. It felt odd not to immediately rush back to the den after that, but she decided that she would go to the Lagoon. Relaxing and being without her children was so foreign now, but Laurel knew that she would grow used to it again, as she had the prior two times she had children.
On her way through the territories to the Lagoon, Laurel suddenly heard the most disturbing coughs she had ever heard. Honestly, Laurel had never put much stock in Mahler's worsening coughs. He had not seemed that bad whenever he was near her, and so she did not expect to see her leader leaning against a tree as she stepped through the bushes.
... Mahler?
she called out, words as tentative as her approach; the man in front of her but a shadow of the man she thought to know.
October 20, 2021, 05:58 PM
as fate would have it, laurel discovered mahler there. his lips were hued with the deep scarlet, which he tried valiantly to lap from his jaws before he was discovered.
"the old cough goes on,"
he tried to jest but his voice was a croft of pain and rasping.
he at last pushed away from the tree, wiped his mouth, and stepped beyond laurel onto the path he had meant to seek.
"i vas on my vay to find you,"
he said quietly. he wanted to look in her direction but did not yet want her to know the truth.
"how is abel?"
mahler inquired after a moment, wishing anything that she would not ask after his health. he was not sure what he might say.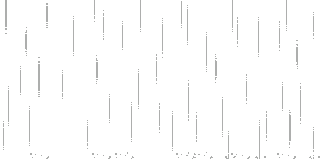 October 28, 2021, 02:06 AM
Though Mahler tried to pass it off as just another bit of coughing, Laurel didn't stand for it. She had gotten used to his coughs, and honestly she didn't think too much of them; it was a part of who he was. Yet to see him this way, weak, blood on the ground and his mouth, it was not a part of the picture that she had of him. Doesn't look like the old cough, she said, her eyes trailing over the blood with a shocked expression.

When he tried to bend the conversation towards Abel, Laurel said, perhaps a little too harshly, Fuck Abel! Laurel wasn't very good at showing her care, but it was clear in that moment that she was worried, and it wasn't about Abel. Let's get you somewhere you can rest first. And then tell me what's going on with you, Mahler. This doesn't look right. Laurel nosed Mahler's side and she gestured for him to follow. There was a shallow den nearby that they could use, she knew, where he could lay down on a soft and dry bed of moss at least.
November 01, 2021, 04:07 PM
he hated to show himself so weakly. he did not like the cut of laurel's voice in the air. and yet mahler heeded it all the same. he licked the drying blood from his ashamed jaws and stood, unsteadily at first and then with firmer footing.
indicating that he would follow laurel where she led, lie down where she bid. the weakness had begun to consume him in more lasting ways, and not for the first time did he feel the hard glut of fear in his throat.
"it has been happening for a long vhile,"
he said at last, hoarsely. to be honest was harmful. to resist was moreso.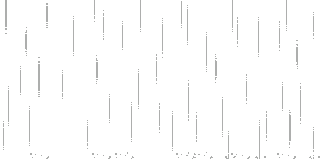 November 10, 2021, 10:00 AM
It was a relief that he followed her at her command. Laurel breathed out at last as she lay Mahler down on a shallow den: A cut-out beneath tree roots, not enough to be called a den, but enough to find some shelter and warmth amidst the earth.

Mahler said that it had been happening for a long time. The coughs, Laurel thought at first, but then she realised that he must mean the blood. She'd heard the coughs too, after all.

What is it? Laurel asked, then, presuming that he as a medic knew what it was he was ill with. She looked at Mahler and asked, after a moment of hesitation, Are you cold? And watched his body to see if he was shaking at all.
November 11, 2021, 01:01 PM
"i do not know. a cough — for many months. blood vhen i cough."
it felt odd and horrific to speak aloud about these things, and somehow also a relief. mahler curled his legs beneath him and shook his head.
"not cold."
not now — he supposed when the wintertide came along he might very well be in dire straits.
but mahler did not say this for now.
"laurel. you do not need to take care of me."
i have done wrong by you.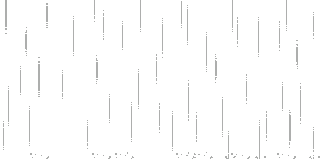 November 23, 2021, 10:23 AM
It startled Laurel to find out that Mahler himself had no clue what was actually ailing him. A cough, for many months; she knew of that. He'd had that cough for as long as she could remember. She just didn't know there was any blood involved usually. Had he hidden that on purpose?

Mahler said he was not cold, so Laurel stayed at a short distance from him, outside of the shallow den she'd directed him to. Let me... She sounded unsure, and she was unsure; but she had already said half of what she wanted to say, so she convinced herself she may as well spit it all out now. Let me know if there's anything I can do. Now, or later, when it's colder. She would not let Mahler die because of his damned pride. She didn't care about that; she knew how destructive one's own pride could be.

Laurel looked away when Mahler said that she did not need to take care of him. Of course she didn't need to. She knew that.

But you have to, don't you, dearest?

Laurel sighed — not sure herself if it was at Mahler's stubborn pride and honour, or Iliksis' poisonous voice in her head. Well, somebody has to, she deflected, her voice sharper than she intended. Then, softer as she looked at him with renewed worry shining in her eyes: You really don't know what it is? You're the pack's healer. You haven't ever seen something like this before?
November 24, 2021, 12:16 AM
he saw her fur outside the den, the side of her pelt as she spoke to him through the mouth of the shelter. he felt rather like a badger looking up out of its set. it was an image that annoyed and bemused and humbled mahler. 
for a long while he did not speak.
"i know vhat i do not vant it to be."
a wasting sickness. a killing illness that sucked blood from his marrow and sent it cascading down his throat.
he did not want to think of its prognosis.
"i have treated it in others."
their faces were blank to him now.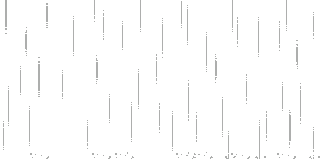 November 26, 2021, 04:14 AM
The silence between them was like a knife slowly, shallowly cutting through skin; not hurting enough to make either of them scream out in pain, but the blood dripping down the arm was uncomfortable and made Laurel's skin crawl. In a way, he no longer needed to answer. In a way, Laurel hoped he wouldn't answer. If he hadn't answered, Laurel would have prompted again, even though she knew better. Even though she knew she didn't want to know.

Eventually, he spoke.

Laurel frowned and looked away, thoughts spilling into her mind. You don't even like him, dearest, hissed Iliksis' venomous voice. That's what you always tell yourself and me, anyway. A jab as painful as the shallow knife. Shut up, she hissed under her breath, head turned away from Mahler. She just wanted him to go away. He'd been quiet, for a little bit, but whenever there was pain...

Mahler said he had treated it. That was good. That meant it could be treated. Laurel, too, was silent for some time; this time, she was the one that allowed the knife to continue to slowly and painfully cut its way through her flesh.

Eventually, she said, Well, fix it. It was more of a command than anything else. Laurel'd never been good at these kind of things. Emotions. She didn't know what else to say. Something actually kind for a change, perhaps, dearest? I'm sure you'll manage to fix it. Laurel couldn't face the prospect that she would lose Mahler. Sequoia was her only friend here and of course, she had said so many times that Mahler was nothing but a blight on her life. But the thought of losing him was overwhelming all of a sudden. She didn't want to lose him, and especially not like this. Not while they hadn't worked through their differences.

Yet Laurel also felt the gripping fear that they would never work through their differences. That there'd never be a better day between them. That they'd never, gray and old, sit by Birdsong Lagoon laughing about how silly they were when they were younger.

She'd always dreaded that to happen. But now it was no longer only because she feared that they would never reconcile.

Now it was because she feared that they may never be gray and old.
November 28, 2021, 06:56 PM
mahler wished he knew the words that flitted through laurel's mind.
he had heard her hiss and on some level had recognized that it was not meant for him. something tormented the woman. he wished that his embraces were not a promise of more; he would have offered one now, even as riddled with blood and sickness as we was now. he wished suddenly to die, to spare wylla any more vacillation on his behalf. the children were older and would soon disperse; sequoia would go her own way; he only thought of little abel and indra now;
and choked a sob and eventually found himself weeping, because he wished that it was as simple as laurel commanded. but he did not know how to fix himself —
"speak anything to me. now. and plainly."
perhaps it was forcible; he too wanted the closure before the end, and he looked into her face so she saw the truth of it in his wet stoneflower gaze.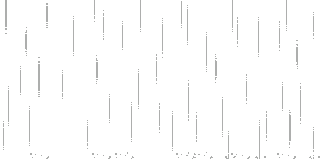 December 01, 2021, 05:43 AM (This post was last modified: December 01, 2021, 03:27 PM by Laurel.)
Matching perfectly Laurel's lamentations of not seeing eye to eye with Mahler, ever, Mahler himself started to cry. It was hard to keep her stone cold façade up in the face of watching someone that she cared about so deeply break down that way. Mahler had always been the composed one. She was the one who had broken down in front of him, but never the other way around. It was harrowing to see him this way.

He commanded her to speak, but instead she moved in towards him and pressed herself against him in a hug inside the shallow den, her fur sticking out as it was never made to fit both of them at once. She'd never been good with words.

Well. Never been good with honest words, anyway.

Truthfully, she could not place her own feelings. She didn't know what she wanted. Her memories and feelings of Mahler were overshadowed by what happened during her heat in both positive and negative ways, marred so that it was hard to see beyond that one moment in their timeline and see — figure out — feel — what it was that they had or didn't have. She didn't know.

All she knew was that — I can't lose you. Laurel choked back a sob of her own as she admitted this to him, quietly, words meant only to stay within this little den. Don't fucking go. Please. I don't know why but I — I need you. She pressed her face close to his because she wasn't ready to see his expression, his reaction to this heartfelt confession. Whatever it was that she needed him for, whatever it was that they were or weren't; all Laurel knew was that she wasn't ready for Mahler to die. Maybe everything else didn't matter so much. At least for the moment. Laurel didn't remember ever feeling this fragile. Not even when Iliksis... Now she felt as though her heart lay in his hands, and he had been cruel with it before.

All Mahler wanted was reconciliation. All Laurel wanted was to see him care. To hear him say it.

I need you too, Laurel.


December 04, 2021, 11:48 AM
omg ;;; <3333
mahler was afraid to respond in kind. he was afraid that he might place an expectation there — no, no. the shadowpriest felt suddenly his slicing weariness at being so alone. he had wylla. he had phaedra. but he had no companions. he had isolated himself from so very many.
laurel begged him not to leave, as if the choice belonged to him. he wanted to tell her that he would not — mahler wanted to lie and to tell her that the future was known, that he would rally, that rivenwood would have him;
but he did not know. and it was the unknowing which so terrified mahler. laurel's embrace twined their warmth together, and it started to feel like a knit-blanket. her cheek was cool against his; he felt her sorrow and the thousand shards of glass that surely, surely she carried inside herself.
"i do need you also, laurel."
the admission made him experience a moment of panic — he saw his fear in commitment or overcommittment. but he would not allow her to hold it. mahler took a long breath. he could say nothing else, and did not know that there was more to say.