September 01, 2022, 03:11 PM
For
@Jasmine
or anyone else interested in Sweetharbor!
His recovery wasn't exceptionally fast, but the boy did spring back considerably after a proper sleep, some sun-bathing, and a bite to eat. The bruises he was fortunate to carry (rather than broken bones as one might suspect after being swept out from the mainland) gave rise to the concept of
physical limits
whereas before, Mojag thought himself superpowered.
He was mindful of how far he ventured. New smells enticed him beyond the green hills, westward, and yet he kept tabs on his progress as if the ocean might swell around him again - overtake the island, swallow him, spit him out somewhere even stranger.
There were flowers here; an entire field of vibrant little growths that looked to be quite delicate. For all he knew, they were weeds. Their bulbs were sweet-smelling purple things, and when he probed them with his nose they felt sharp.
Thistles
.
September 24, 2022, 10:23 AM
there was a body in the field.

its limbs were arranged like a content cat's. its face a mask of postmortem peace. its fur was sheenless and coarse. butterfly men landed along its features.

it breathed, slow and heavy. the dark mass of its fur shrunk and expanded.

there was a boy in the field.

he was life revived. loamy earth grounded him, slate enhanced him. his eyes bore the color of venomous things. he had a juvenile curiosity, larger than the danger of reality.

the body's eyes slid open, slow, irises rolling before the shroud was done lifting. 

the vitality of child did not please the long-dead.

it watched the boy, his face in thistles. the butterfly grooms departed from its fur. 

did he know the kinds of wreaths one could make of the christ's crown?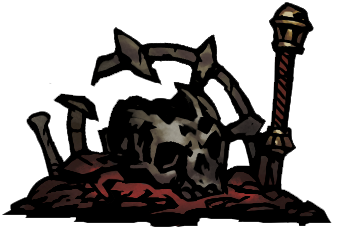 September 24, 2022, 10:31 AM
A flurry of movement drew his attention at the last second, as he was trying to grasp one of the thistle-plants with his teeth while avoiding the prickles on his tongue (a ridiculous game, and an unsuccessful one); white and orange and black, fluttering up and away.

The boy gave up on his examination of the plants and romped closer. He had to be careful around the thistles, but he found patches where they grew thinly or not at all, and drew closer, until he found -- well, he wasn't sure.

It looked very much like a shag carpet had eaten someone's doll. Or, and this was more in line with what Mojag might be thinking: here lay a wolf, once, until the flowers got so hungry as to pierce and drain it. There was barely enough cohesion to their body for Mojag to see who, or what, it was.

You're the ghost lady, he blurts next, staring down at her; she did not look so good, but Heda had said she was missing something, and Bartholomew had been helping her.

Are you still... sad?
September 24, 2022, 01:05 PM (This post was last modified: September 24, 2022, 01:48 PM by A Spirit.)
voiceless, it watched the boy come nearer. 
( an outdoorsman's stalk, the way a striped, wriggling thing was a butterfly. amusing. )
its teeth bared in a smile, when the child showed perceptiveness.
"i am not." 
the voice was a deep, androgynous rumble. its forelegs crossed.
"i am not anything. much like you."
it studied his face, its own obscured by creases and ridges of flesh.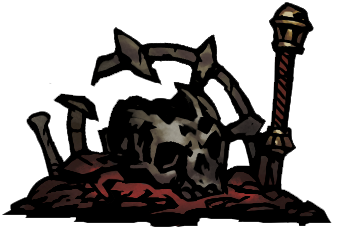 September 24, 2022, 01:09 PM
Not anything? He didn't understand; it was an ominous decree. Mojag should have been unnerved but, at best, he felt concern and an innocent sort of worry.

My name is Mo, he introduced of himself, sitting down, then laying so that he was nose-to-nose with the woman. She crossed her paws, so he did too at first; then, finding it uncomfortable, he uncrossed them and squirmed in the dirt.

Did you come to the island on purpose like Heda? Or -- by accident, like me? He wondered aloud, but did not expect much of a response; then before the ghost could say anything he whispered, Did you come to talk to God? That's what Bartholomew was helping her with, right?
September 24, 2022, 02:09 PM
he was a sprouting thing of mixed blood, features speaking two languages.
( whose lines gave his face narrow-eyed length, his shedding coat a downward pull? )
name was provided; it didn't matter, discarded with laxness. 
meat-cloaked eyes grew tired of the child. the buzzing distant insects attracted dull attention.
"i was shepherded."
it spoke, bitterness muffled by baritone.
"

kind

 priest, seeing my ravenous hunger for grass, showed me pastures of his island."
a subtle ripple over the features.
"heh."
toes flexed.
"ask the priest that. he will instill in you dread, and scopophobia."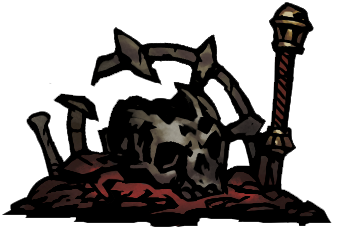 September 24, 2022, 08:43 PM
Scopah... what? He stared blankly at her, stupefied, too young to understand but also not a wordsmith; he wondered if it was related to Heda's pizzam (psalm) or any of the phrases he heard Bartholomew sometimes pray aloud.

The grave manner of the woman's speech was detrimental to the conversation. It was clear she didn't appreciate his attention and wasn't going to reciprocate in the way Mo was used to.

Are you hungry? I'm a hunter! I can hunt for you. His tail waves eagerly again, and he sits up, hoping to bring the woman some kind of happiness - and isn't sure what he'll do if she refuses this last offering.
October 01, 2022, 10:55 AM
its distant gaze only passed over the boy a second, as the eyes rolled within their sockets. wildling. to think a past life was wasted, mining for thin veins of knowledge within their skulls.
"hunt."
stated blandly.
"the priest doesn't. who taught you?"
and still the corpse rose. 
( it was unfair how life clung even now, made the bones pop and ache )
it looked over what could be seen of the isle from the field. it smirked.
"and what, do you mean to catch me, o cloud snake?"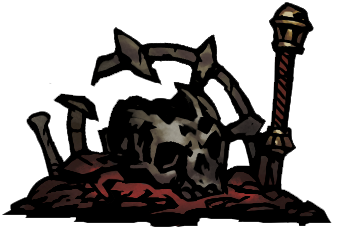 October 03, 2022, 12:37 PM
For once the sad woman spoke clearly to him in a way he understood, and he felt he had somehow extended an olive branch and had it be accepted. She asked after his ability - where it came from, as if it could not have bene borne upon the island.

She was right, though. I learned in my village! My -- a second thought, that his tongue might not be familiar to this woman, made him falter in its usage a moment. —my people are hunters.

His voice was very small as he said that. Not referring to his mother specifically, which felt strange.

There are all kinds of things here that I can find for you! Do you like um -- squirrel? I can catch squirrels! Even though they might be smaller here than on the mainland, or a touch more crafty than the ones from Moonglow's forests; he had not tried yet, and could not know. Or the things from the water.
October 03, 2022, 04:14 PM
an ear twisted in interest.
village?
but, no. eyes closed with resignation. 
there never was any point in anthropology.
the corpse looked again at the boy. 
"sustenance, is sustenance. feed me siren flesh, or neonatal cord, and my teeth will grind the same."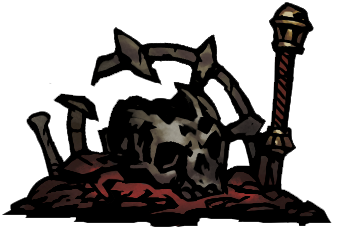 October 07, 2022, 02:11 PM
The woman used words he did not understand. What he gleaned from her was that yes, she would take food, and while Mojag balked a little at the phrases he did not question them - maybe he would bring those words to Bartholomew and have him translate? It did not sound like the common tongue, nor like his people's language.

The boy was excited to have a job, finally. To show off his prowess. I will bring you things! Water things, forest things, whatever I can find. You'll get fat and happy again! His tail beat the air as he turned and departed, leaping in to a run that was graceless and entirely utilitarian.

Bartholomew could mend this woman's sad spirit, he thought. Mojag could help with her belly and her body!
October 16, 2022, 04:42 PM
all the boy's good intent and enthusiasm - like waves upon stone. unmoving, unaltered, the corpse looked on with skullhole eyes. only a blue tongue slithered out to brush its whiskers.

no words.

it watched the boy leave, and followed soon after. stilted gait of incestuous lineage kept the child a shape just beyond eyesight. the island beat with life all around.

it practiced meditation, keeping mind empty and walled from what surrounded it.