Sleepy Fox Hollow
Wächter
September 19, 2022, 04:39 PM
Emmerich stepped into the sunlight and stretched his legs out as far as they would reach. His belly hairs touched the earth and he straightened himself with a small grunt. The remnants of summer warmth hung in the hollow. It cast a sleepy glow on everything. The boy's attention shifted from the rustling of the brush to the whisper of wind as it passed through the leaves.
It would be a good day for a patrol, but Emmerich did not want to do it on his own. The young man put his nose to the earth and sniffed deep to catch the scent of his father. As he set out, his intention was to cross paths with
@Mahler
and ask him if they could tackle the borders together. Emmerich believed this would be a fine way to spend his time and it would give him further ammunition to rub in Isa's face.
September 20, 2022, 01:41 PM
mahler had been winterizing the poppyfields; that is, covering them with piles of dried summergrass. in this way, the ground might not freeze half so deeply when the temperatures truly did plummet.
"hallo, emmerich,"
the gargoyle called, stepping carefully over his work with broad paws.
"vhere are you headed today?"
it was tempting to slip into german, but they were already so insulated. he did not want his children to be bereft of common, especially when it was most widely spoken in the world.
he paused, sprinkling another cover over a patch of green.
September 22, 2022, 08:06 PM
Hallo, Papa, the boy answered with a smile.

Mahler had asked where he had been headed. Emmerich glanced to his path and then set his yellow gaze on his father. It would be best to share the woman's message with him. He would be able to tell Wylla and their family could watch for the mysterious red man named Reyes.

I am going to patrol, Papa. I met a woman who is searching for a red wolf named Reyes, he explained, expression grave. She hails from Brecheliant in the west. She told me if he is seen, Brecheliant would owe us – big time. The white-hooded boy waved his tail. Wasn't that excellent news?
September 23, 2022, 05:32 PM
brecheliant. reyes. bridget.
"how long ago did you have this meeting?"
he asked. emmerich had delivered every bit of the information in stellar fashion, and his father's amethyst eyes glowed with approval.
"and did she say vhat ve might be owed?"
he fell into step with the boy as he spoke, though this time it was clear that the gargoyle meant his son to lead their rounds today.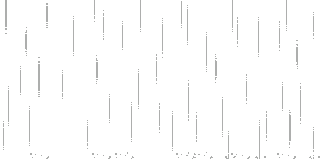 September 23, 2022, 05:43 PM
Not long, he offered in place of a real date. Emmerich would not have remembered that detail well enough. He had been focused on the other information. He had also found himself proudly recalling the compliment that the woman had offered him. She called him one of the finest guardians she had ever met.

She didn't say what we would be owed. Maybe that means we could decide, you and mama.

Emmerich began to lead them on a natural course. The hollow's denser wood opened to something wider, more open. The white-hooded boy sniffed at the earth and adjusted his steps. The sturdy figure made a sharp companion, beside his father.

I have not seen any wolves with red fur though, Papa.

They could not claim their reward if they had done nothing to assist in finding the lost individual.
September 24, 2022, 02:43 PM
"red volves are not so common as you might think,"
the gargoyle instructed the boy who had become a guardian in his own right. he glanced at the pale hairs along the back of emmerich's head.
"vhat vould you ask as a revard from brecheliant?"
mahler followed; he too lifted his broad snout into the air.
"even if ve do not find this man, perhaps it vould be good to make contact vith the pack itself. ve are rather sheltered here, and there is a vorld around us ve must learn about."