31 days ago Welcome to our newest pack: Firebirds! 🔥🐦
---
32 days ago Followup PSA: when applying with unborn pup accounts, please apply as inactive. You must also include the parents o…
https://t.co/ut9AULki7O
---
44 days ago Welcome to our newest pack, Diaspora!
---
Don't miss a single announcement!
Full Announcements
·
Follow us on Twitter
Silver Creek from keyboard man in a rocking ska band
well fuck,
koro toro thought with a tinge of bitterness, looking down at the mess he had made. too proud to call for help despite imminent demise, koro toro examined his options.
he could keep pressing forward through the ice, and hope that it held his weight and that his body cooperated (he was thinking it might not, he could feel, in that way one feels the oppressive shift in the summer air that a surly storm was surely coming, that a fit might descend upon him any moment). he could try to go backwards, but if he shifted his weight, he was sure the ice-floe he was standing on would detach from its icy mooring -- after all, when he had put his weight upon it, it looked solid... but as he took another step, he had seen the floe's surface crack, and a sinister fissure appeared from where his hind end stood.
weighing his options with increasing panic, the male canted his head sideways -- for under the ice he stood upon, he could hear and feel a raging torrent of river-water. no doubt if he slipped here, he would be swept under the tide and not found until spring -- and both getting wet and drowning seemed like unfavorable outcomes in koro toro's personal opinion.
---
but that hill keeps going
on and on

he moved toward their borders with stiff limbs and a surly expression. the cold just seemed to get colder; he couldn't catch a break from any of it. though there were moments when the sun would stream down on them, they were only fleeting. it seemed that for every few moments of sunlight they received, there were hundreds more of dark clouds and whipping winds. he had started to wonder why they'd even opted to settle there in the first place.

with a full tank, he was aiming to cross where he knew the ice was thickest. it was there that he caught sight of an unfamiliar shape. his brows furrowed and his posture stiffened considerably. with a shudder against the touch of the cold, harrison released a warning chuff to the brute attempting to cross. it was of little concern to him if the stranger fell in. he was more concerned with what would happen if he got across and into their intended claim.
he was so busy staring at his predicament (and internally exclaiming
WHY ME! i am such a good soul, never did no one no wrong, always a great guy truly the best, god, couldnt have happened to a poorer person!
!) that he didn't realize he had company -- and when said company issued a chuff to announce his arrival, koro toro jumped.
that startle was just what the ice-floe needed, and with a sickening crack (meanwhile, KT's eyes widened and he stared horrifically at his audience) the floe began to move, untethered by its earthly bounds.
koro toro, along for the ride and fucking
horrified
, sank down with his claws outstretched, looking more like a wretched cat than wolf, as the floe started to rotate in the current, and drift solemnly downstream.
---
but that hill keeps going
on and on

it seemed as though his sudden vocalization of arrival had spooked the stranger. that was good, up until the point that the fellow jumped out of shock and managed to crack the remaining fixture of ice at his feet. harrison felt like he was watching in slow motion as the firmer portions of the creek fell away from beneath the man's footing and dropped him into what was probably frigid waters.

harrison really didn't care. he didn't think it was important to dive in so he could save some stranger who was stupid enough to wade out on thin ice in the first place. still, he had very little control over his muscular reactions. without thinking about whether it was smart of him to do, the pale man dove in after the wild-eyed stranger and attempted to latch his teeth to a loose portion of his coat.
feeling the current tug at the corners of the ice he stood upon, koro toro was sure this was how he would meet his end. alone while a stranger watched, sucked under by the black depths of the cold river, to be discovered months later like a forgotten wolf-popsicle.. he could see it now, and he shut his eyes tight, hunched over on the floe in pure terror.
and then he felt something clasp to his scruff, pulling him back with extraordinary strength-- the floe, the water, the river underneath him, all of them fell away as he was jerked to safety, thrown like the 40lb mess he was on the ground.
shaking and just about ready to piss himself, koro toro looked at the snow and then up to the soul that had saved him.
"holy balls,"
he managed, gasping from the terrified shock of watching his life flash before his eyes:
"that was the worst polar plunge i've ever done. didn't even see any naked ladies, either."
---
but that hill keeps going
on and on

god, was it cold. all that he could think as he dove after the idiot was that he was really peeved the drowning rat wasn't a beautiful woman. surely, his act of heroic selflessness would have shone a better light on the softer mind of a female. he would have emerged from the creek just like a drizzling adonis – there would have been none who could turn away from the sight of him.
instead, he latched his teeth to the scruff of the dumbbell who had fallen in and rose him out of the current. harrison tossed him onto the shore with a huff before he followed. his coat was sopping wet and his entire frame was shivering from the chill of it. the pale glint of his gaze latched onto the stranger just as he had spoken. it was then that he wondered if the wayfarer had lost some of his marbles in the plunge.
"what were you thinking? you'd have been washed out to sea,"
harrison snorted, coughing water from the back of his throat and shaking his head.
i mean, in all honesty... koro toro probably would have accepted fucking this guy, since he was a literal angel who had just saved him, and koro toro was not the type of man to have scruples when it came to his own survival. not that he was into men, or into being banged by them -- but given the man had just literally saved his life, there was not a lot koro toro would have said no to in that moment.
thankfully for our viewers, he was not asked to return the favor vis-a-vis coital engagement. shivering there in the snow, koro toro looked up at his savior and offered the biggest grin he could.
"was gonna cross and see if there was food. then i lost my balance, and the ice decided to be a cheating bitch and slide out from under me like the wet, slippery harlot she is. say, you dont got any food for a good looking fella like myself, do you? somethin' about almost dying really works up the appetite."
---
but that hill keeps going
on and on

it seemed that it had been hunger that had driven the stranger across the creek. harrison understood that winter made things difficult for loners. he wasn't sure he would have been as fit as he was without the help of the other men in the rosings group. he knew that he did a large portion of the hunting, but the help of the others was still noticed. they had done well to keep their group fed and tended to. he had been impressed with their ability to work together.
realizing that it was probably poor form to offer their food to some homeless fool, harrison furrowed his brow in thought and turned his sights toward the cache that he knew was closest to where they stood. the charmer knew that he'd caught most of what was in there to begin with, and that if he opted to share it... well, it was his call.
"sure. come on this way – let's get away from the water and try to find somewhere warmer,"
he offered with a swinging of his head.
he was stunned, positively, truly stunned, when his outrageous question of lunch was met with acceptance. upon seeing harrison
willing
to provide dinner and a date, koro toro had given harrison what he imagined was his best, most sultry grin --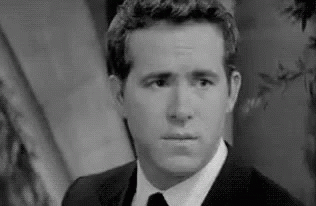 except it ended up looking a bit more like this:
and excitedly, he lurched after the already turning man only to fall
kersplat
into the snow.
whoa.
he wiggled one hind foot as he lifted his snow-covered face from the ground, a frowl on his features. where had his legs gone? he felt nothing on the tail end of his foot, and as he tried to right himself again, he looked as preposterous as a hippopotamus on stilts.
it took a few tries, as evidently the shock and adrenaline from almost dying had worn off, and the power of such hyperdrived emotions had bled his energies clean dry, so that his body had little resources left for anything save breathing.
so he sat there in the snow like a stupendously toppled statue, grinning guiltily after harrison's receding backside.
"hey! gonna be a moment, man."
he muttered, willing his legs to work -- and feeling that strange sensation of hind end listlessness as he tried to walk off once more.
---
but that hill keeps going
on and on

things were… not going the way he had anticipated they would. he was already halfway to the cache when he heard the other fellow's voice from over his shoulder. harrison swiveled his ears back and then breathed a soft sigh. he turned around to see the strange image of the man attempting to stand on his feet and looking like he wasn't sure what his legs were for. it was almost comedic. there was a split second in which harrison actually believed that he hadn't come out of the water. it made sense that this would be some bizarre dream induced by thrashing his skull against the rocks at the bottom of the river.
"you alright there?"
harrison called out with squinting eyes. it wasn't the best first date, if anyone was asking him. first of all, koro toro was about as intelligent as a bag of rocks. second, he'd inspired some phenomenal reaction inside of the rosings wolf that had forced him to leap into a frozen stream to pull the idiot out. and now… well, it seemed like he'd fallen into being a cripple just before they could get to the juicy bits – 2/10.