Profile of Pygmalion: Quick Facts
Avatar by Nieve (Jess)
Pygmalion
15 KUDOS
Full Name:
Pygmalion 'Pyg' Pangloss
Subspecies:
Arctic wolf (
c. l. arctos
)
Sex:
Male
Age:
Dead (June 12, 2016 - January 20, 2020)
Birthplace:
Nunavut
Profile of Pygmalion: Details
A vision in white. A plush, broad-shouldered man whose gentle nature and soft voice contradicts his massive frame. Two glistening deep brown eyes above black nose and lips.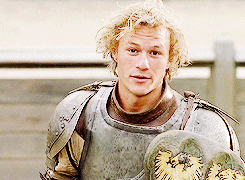 Hopeless romantic. Means well but slightly obnoxious. Inserts himself into conversations and situations even if not needed. Happy-go-lucky. Borderline obsessive.

Middle child of a large litter from a large family. Passive and often overlooked. Why not set off to forge his own path in the world?

nm he dead
Parents


Atticus & Hester Pangloss



Littermates


Pirrup 'Pip' , Penelope , Pandora , Phileas 'Phil'



Older siblings


Tristam , Tess
Gatsby , Golightly , Gilbert , Gulliver



Younger siblings


Lolita , Lecter , Lemuel 'Lem'
Sherlock , Scarlett
Dorian , Dashwood 'Dash' , Darling
Family pack
Birth — August 2019
Lone wolf
August 2019 — November 2019
Uaine Gorsedd
November 2019 — January 2020
Profile of Pygmalion: Additional Information
Signature
Attached Accounts
Player Information: Nicholas Lyndhurst
Registered on October 27, 2019, last visited August 28, 2020, 12:39 PM
I have a mouth, but do not speak. I have a bed, but never sleep. What am I?