Profile of Merrit: Quick Facts
King <3
Merrit
Loner
—
Played By: Jaclyn
Basic Info
Full Name: Merrit "Theseus" Stark
Subspecies: Northern Rocky Mountains Wolf
Size: Large, Athletic
Sex: Male
Age: 4 (May 21, 2018)
Birthplace: Stone Circle, Easthollow
At a Glance
Profile of Merrit: Details
Appearance
HOW RARE AND BEAUTIFUL IT IS TO EVEN EXIST
Black, Grey, and White · Hazel Green Eyes ·
Voice
Merrit sports the black and grey colours from his father's side. He has cool white eyeliner under his eyes and white paws. He is around the same size as his father. His hazel eyes come from his mother's side. His fur is wavy and unruly at times, despite how he grooms.
Personality
INTP
|
Chaotic Good
A L I S . A S P I C I T . A S T R A
flying, he keeps his eyes on the stars
Merrit is an introspective young man who has a mind that probes deeply and a heart that feels fully. He reveals very little, except to those he is close with, and presents himself as someone who is self-assured and put together. In truth, he is uncomfortable with who he is, and fears who he could become. His family is at the core of all he does.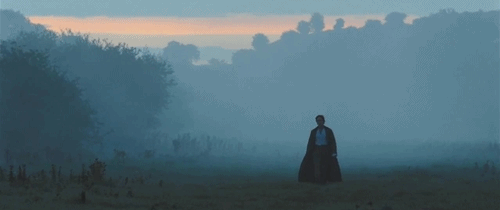 Biography
by Eagli
Relations
PARENTS -
Stark
&
Valette
SIBLINGS -
Keen
&
Arlette
HALF-SIBLINGS (Valette via Ezekiel) -
Steph
,
Ezra
, &
Clary
(Valette via Greyback) - West, Clay, Leta, & Newt
ADOPTED SIBLINGS -
Keoni
&
Nikai
IN-LAWS
- Derg [Arlette], Osiris [Leta], Polaris [West]
AUNTS -
Banner
,
Sesi
, &
Nanook
, Laurel [Xan]
UNCLES -
Xan
, Siarut [Nanook]
NIECES
- Mulberry
NEPHEWS
- Turmeric, Thyme
Maternal Grandparents:
Kove
&
Scarlett
Paternal Grandparents:
Curran & York
Pack History
EASTHOLLOW
May 21, 2018 - November 2019
Council | Family
L O N E W O L F
November 2019 - December 2019
M O O N S P E A R
December 2019 - January 2020
L
O N E W O L F
EASTHOLLOW
L O N E W O L F
Profile of Merrit: Additional Information
Registered on May 15, 2018, last visited (Hidden)
Merrit's Signature
with quiet words I'll lead you in
Player Notes
25 y/o Canadian girl, a Christian, an artist, and a bit of a wanderer, going wherever the Lord may lead

trained in Animation & Biblical Studies; currently exploring a career in freelance