Profile of Bridget: Quick Facts
Starr
Bridget
Loner
—
—
Played By: Not specified
Basic Info
Full Name: Bridget Ó Ceallaigh
Subspecies: Wolf
Size: Large, Stocky
Sex: Female
Age: 5 (Spring 2018)
Birthplace: Faerie Court (outside Teekon)
Profile of Bridget: Details
Appearance

Mainly golden, copper mask & markings. Her eyes are lavender.

Her right hind leg is missing.
Starr
Personality

- confident
- friendly
- quick tempered but doesn't hold a grudge
- protective, loyal
- reckless

(Consul - ESFJ-A)
muttn
Pack History
Faerie Court (original) - birth through winter 2019
Profile of Bridget: Additional Information
Registered on February 18, 2020, last visited (Hidden)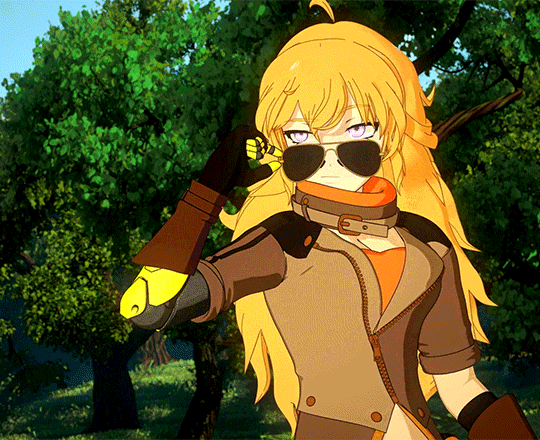 loose inspiration/voice -
Yang from Rwby <3
Gifs are from RWBY
Player Notes
30, web developer

General Notes
- My first priority is enjoyment <3 both for me and whoever I am threading with!
- I'm always up for discussing threads, don't be afraid to reach out
- I'll try to prioritize plot-heavy threads, but if I'm ever holding things up, shoot me a message!

Character Notes
- I don't mind pp/assumptions, just tag me
- Bridget is the sort who will take any challenge, but she is a very poor loser. She is quick to get frustrated, quick to forgive, and quick to jump to the defense of anyone she loves (even if it is not warranted). She teeters on the brink of overconfidence and does not generally feel social awkwardness. She is a no-nonsense healer, however, and will help just about anyone who needs it.