Haunted Wood you bought a star in the sky tonight
December 04, 2019, 06:57 PM
a shivered exhale, curling tighter against the lingering shadows; wincing as they tugged cruelly at her fur. 
hissing, jeering....
dreams lurk in that darkness and at times they are worse than the truth they represent. yet...daring to hope she glances up to spot the weak light beginning to filter through the trees; could it be dawn? it never truly got bright here, even if the sun hung high in the sky above the light remained muted in this suffocating forest. but this little slant of light pushing bravely to the floor to chase the shadows back to the edges where they belonged; prowling and hungry but held off for now, it was a big moment for the dove. her first night to have slept through somewhat soundly, the nightmares had not made it as far as her conscious and with it brings this new spark of flickering 
hope
. yet with the fragile spark came an onslaught of guilt; how 
dare 
she feel any sort of joy to not having to witness what her whole family had had to 
endure
. ears fall flat and she shrinks into herself once more so that she resembles the skulking shadows in her cringed demeanour. 
yet 
no, NO
.
her jaw sets, paws gathering shakily beneath a bedraggled form to push to as stready a stand as she could manage. ever so slightly her chin would tip upwards whilst defiance would attempt a spark in too dull eyes. they wouldn't 
want 
this. had it been papa on the other side surely he would've grieved but he would've carried on? and lainie, sweet lainie would have been strong enough to carry forth her family's legacy. she couldn't ruin it by becoming a worthless shell, she 
must 
be strong! even if it was...so difficult. a momentary relapse, chin trembling as eyes grew shiny at allowing such intimate thoughts of her family to come forth after so much supressing. 
yet upon allowing it to pass with slowing breaths; polaris emerges from the stinking hole she'd retired into once left to her own devices in these dark woods. she really missed the mountains, the sharp, fresh breeze...everything here was so dull in comparison and the air felt thick enough to choke her at times. yet inwardly she scolds herself, this was clay's home and she'd been accepted into this pack and had shown not a scrap of gratitude! although she does go on to admit that the looming man at the border had been quite daunting and often she imagined his sharp crimson gaze scorching her from the shadowed depths between the trunks. 
now though, she simply focuses on walking; because this may in turn result in her bumping into someone and it was a step she knew she must overcome. slowly, she would have to return to reality. even if reality was such a cruel and bitter place at the moment. beauty had to return eventually.
---
"
common

" | "

french

"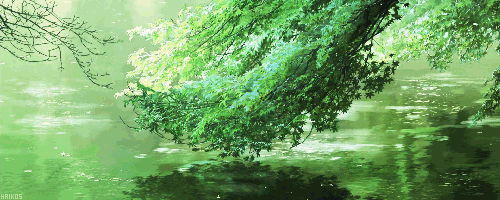 Black Hat soon noticed the scent of a newcomer amongst their ranks. It was young and unmistakably feminine. He followed the trail, easily spotting the pale dove girl against the darkness of the woods. Coming up behind her, he said, You're a new face. What brings you here? His raspy voice lilted with interest. As he spoke, he easily fell into step with her.
having been quite lost in thought as she picked her way slowly through the murky woods; the girl starts at the sudden rasp to sound behind her. ears flicking up, her long feathered tail swishes at her hocks as she tilts her body to face him better as he falls into step alongside her in a movement so fluid that his raggedy form could be but her shadow. although, the first thing her mismatched gaze is drawn to is the adornment atop his head; her shadow certainly wouldn't be wearing 
that
. yet she holds her tongue against the almost overwhelming force of her own curiosity, she certainly didn't want to 
offend 
him. it was quite tiring, this whole joining a pack thing. she'd taken for granted being the daughter of an alpha in her own pack; with that had come no pressure to impress or whatever and it appeared the girl had taken that for granted in her naivety. 
along with taking other things for granted...like 
having 
a loving family by her side. her throat threatens to tighten again as a familiar burn taunts the backs of her eyes yet with a sharp clench of her jaw she manages to overcome the awful sensation until it retreats for the time being. clearing her throat she blinks a few times before offering the strange man a weak smile; 
"

i know clay

" 
she supplied softly 
"

i had uh, nowhere else to go so i followed him back here and..vegeance let me stay

" 
and idle shrug concludes that, it wasn't much but it was the truth. it feels..
strange
, as if there should be more to say. usually such a chatterbox it was odd to feel at such a loss for words but alas her mind drew up blanks if she tried to make it do anything but answer what had been asked.
---
"
common

" | "

french

"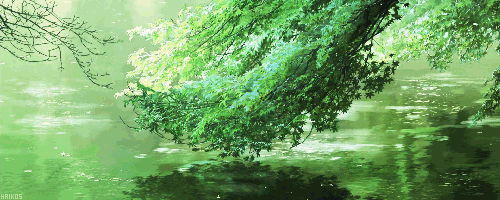 His presence startled the girl. Her perplexed gaze on his crown did not escape him, but it bothered him little. Though, he did wonder why so many wolves around here found it so strange. He boiled it down to culture shock. She mentioned the spineless boy named after dirt and how she followed him back here. Just like that, Black Hat already made up his mind that she was soft just like him. This was no place for her, but here she was. Only time would tell how she'd shatter.

You're a bit young for having nowhere to go. Where is your family? He inquired.
she continues on, paws aimless with their wanderings but always slightly hopeful that they'd come across a break in the thick forest. in turn, they were always disappointed. he speaks and the words, though she supposes predictable, hit hard. a light wince as ears lean back; chest constricting uncomfortably so that it grows difficult to breathe. she halts. 
paws press hard into the springy moss as eyes harden in order to avoid crumbling and letting loose a threatening wave. something about this man unnerved her even if it remained carefully concealed with any other lingering doubts towards the forest but it left her with a stronger determination to not let him see her wither and weep at the motion of his tongue. a sweep of her long feathery tail as she exhales in strained tones. 
"

they...all died

" 
brows furrow as she looks to him, the agonizing supressing of such pained emotions giving away to a building pressure in the form of...anger? 
"

a landslide, buried them all

" 
more sharply chipped now, the idea that she'd felt any optimism with the birth of this sun only not too long ago suddenly felt utterly foreign and 
wrong 
as resentment settles in the gut of her stomach, sending forth icy tendrils until it formed a chilled pool.
why must she be strong 
for 
them if they were as dead as the prey they fed on, the sibling zephyr stole the life from; who cared if papa would be strong in the face of it if she 
WAS NOT HIM
. jaw grit as she glares off to the side, heart rate increasing with the surprise attack of such enraged adrenaline. she was sick of crying, trying to look for stupid bright sides; the truth was it sucked like hell and it shouldn't have happened and the world she marvelled at so much was in reality just cruel and unjust in all its actions. when it came down to it, 
everything sucked
.
---
"
common

" | "

french

"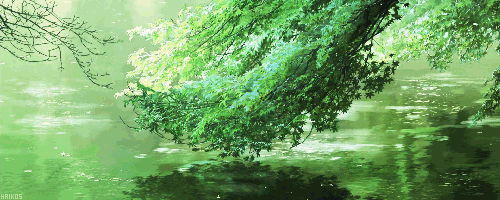 Just realized you play both Polaris and Tundra, lol. <3 Poor bab, stuck with BH during a meltdown.
His words made her recoil as if they were a stake to her heart, and she stopped in her tracks. It looked like the girl was entering a panic attack, and her answer explained why. He watched on apathetically, feeling no sympathy for her despite the grim news. These things just happened sometimes; it was the way of the wild. Her loss was still tragic, but Black Hat simply wasn't capable of caring about others' feelings. The only part he cared about was the little spark of power that surged up his spine in knowing he could be a catalyst for so much pain without even trying.

Well, what's done is done. Now, you have two options: allow the pain to crush you, or use it to make you stronger. Which will you choose? Black Hat asked, sliding into the role of instructor as he often did. Unwilling to offer any sort of emotional support, this was the only logical response his brain could come up with. Maybe it'd help her feel better as a side effect, but the reason for him doing this was to see if she could turn herself into something more useful than dead weight. If she was willing to try, he could help her get there — but in a very roundabout way, it was a selfish act.
lmao more like poor BH having to put up w both my girls
the presence of such stoic indifference may have baffled her had it not been how focused she was on this growing 
anger
. whilst he watched with the expression one might wear when discussing the weather, polaris felt the surge of energy lap greedily at her heart, her mind as it moved on to attempt encompassing her entire being. she could not resist welcoming it, so much better than crippling sadness and so much more real than pretending everything was 
okay
. if only she knew the unreliability of such highs and how much worse she'd be when it abandoned her in its fickle nature. 
bi-eyes snap up when his voice disturbs her rumination; so nonchalant and dismissive. her long tail whips to the side as she glares, how dare he! 
he 
thinks he can tell her what choices she could take. eyes narrow as she takes a step forward, ears leaning back against her head as limbs shudder at the effort of supressing what raged within. 
"

neither!

" 
it snaps forth coldly, lean form taut as she fixes boldly on his uncanny gaze. different coloured eyes much like her own yet she'd like to think hers weren't as off putting as his. 
"my family 

died

 and i loved them! i will not 

use 

it for anything, so quit telling me what to do!" 
it's spat with an enraged lash of her tail as she whips around from him and continues to stalk forth; chest heaving with each step. 
screw this place.
---
"
common

" | "

french

"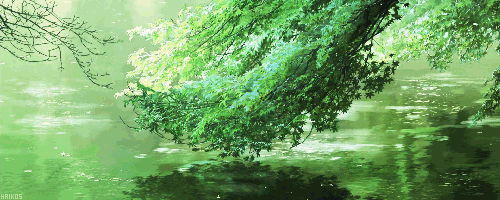 Black Hat was unimpressed by her juvenile response, and it showed in his stony expression. Silently, he watched her storm away with cold apathy, full of so much contempt that he didn't even feel compelled to snap at her. The child simply wasn't worth his time, his presence, and certainly not his wisdom.
It appears she's chosen the former,
He concluded before turning to stalk his own way. She wouldn't last through the winter. Maybe he'd put her out of her misery, but not before he got to see the mess she'd become.