Profile of Senmut: Quick Facts
starling <3
Senmut
Akashingo
Erpa-ha*
Chaplain
Missionary
Played By: ebony
Basic Info
Full Name: Senmut
Subspecies: Red Wolf
Size: Medium, Athletic
Sex: Male
Age: 2 (june 4 2021)
Birthplace: upper aswan
At a Glance
Profile of Senmut: Details
Appearance
handsome. medium. muscular. swift. devoted. vibrant-green eyes. cool by turns, cold by others. sometimes unreadable.
Personality
gods > anything else
but now he has made gods of those divine, and now senmut must be called to serve where he is placed by the royal one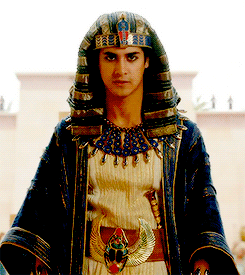 Biography
exported from the desert right into akashingo as a pupil for
akhtar.
has his own ideas.
ascended to full priest beneath pharaoh makono's reign. ascended to high priest and hereditary prince under that of hemet-nekheb toula.
Relations
father:
pihuri
mother:
aahmose
Pack History
akashingo — hem · erpa-ha*
Profile of Senmut: Additional Information
Registered on August 27, 2022, last visited December 01, 2023, 04:43 PM