Profile of Rosalyn: Quick Facts
lieu! <3
Rosalyn
Warrior
Ranger
Master Ambassador
Mate to Erzulie
Played By: Starrlight
Basic Info
Full Name: Rosalyn "Roz" Rivaini
Subspecies: Eastern Timber Wolf
Size: Small, Athletic
Sex: Female
Age: 9 (Summer 2013)
Birthplace: Far southern coasts
Profile of Rosalyn: Details
Appearance
art by jaclyn
She is slightly smaller than average but by no means unusually so.
Her fur is dark brown tones but carries an auburn sheen. Her eyes are golden. She takes great pride in her appearance, so is well groomed almost without fail.

Life has, however, left it's marks on her. Her sides and hips have heavy scarring from previous fights. The most apparent scars are upon her face, jaw marks that tore across her cheeks and muzzle. Her left eye is sightless and her left ear is in tatters.
Personality
In her youth she was wild. Flirting with strangers and with boundaries, she did not care much for homes or stability.
Now that she is older, she is slower to tempt fate. Life and family have given her a cautious and pessimistic streak, and she does not trust as easily as she once did. She still holds to her own code of right and wrong, right being anything that benefits those she loves.
(ISTJ-T, the Logistician)
Loosely based off
this lady here
.
(Art by lauren)
Relations
Wife -
Erzulie
Beloved -
Jorunn
Children -
Raleska
(Caiaphas x Kierkegaard, adopted)
Reyes
(x Firefly)
Scarab
,
Clementine
,
Marisol
,
Nieve
(Erzulie x Firefly)
Solaire
,
Arcelia
(Erzulie x Aningan)
Chacal
(x Rosencrantz)
Valravyn
,
Regin
(Raleska x Dacio, adopted)
Sobo
,
Loko
,
Coraline
,
Mireille
(Erzulie x Njord, Merlin)
Aminthe
,
Quennell
(Erzulie x Tulimaq)
Grandchildren -
Sphyra
,
Tierra
,
Caracal
,
Sorana
(via Reyes)
Theo
,
Etienne
,
Requiem
,
Suzu
(via Chacal)
(Art by magdalyn)
Profile of Rosalyn: Additional Information
Registered on July 23, 2015, last visited July 08, 2023, 10:59 AM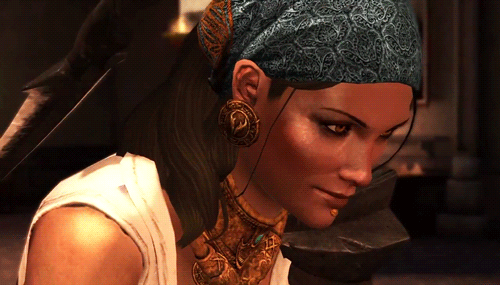 YO ......... LEMME TELL U ALL ABOUT A BICH I KNOW
HER NAMEZ ROZ AND SHES A SKANKASS HO
I FOUND HER ON THE BEACH WIT HER HAIR ALL A MESS
SMOKESTEP FINDS HER CUTE BUT MAN I GOTTA CONFESS
WHEN MEN GET TO THINKIN WITH THEIR DICKS NOT THEIR HEAD
THEY DO STUPID SHIT, THEY GET THEMSELVES DEAD
IM ALL ABOUT THAT OCEAN LIFE, I GOT PROSPECTS
I CAUGHT A GULL LAST WEEK, FOODS NO OBJECT
IMMA BOUT TO LAY IT OUT FOR YOU CAUSE IM REAL KIND
FUCK OFF MY BEACH OR ELSE IM INCLINED
TO FUCKIN KILL YOU
FUCK OFF MY BEACH
ILL KILL YOU
FUCK OFF MY RAPTOR, BRO
ILL KILL YOU
YEAH.
YO.
YEAH.
YO.
SANDWRAPPER OUT
Player Notes
30, web developer

General Notes
- My first priority is enjoyment <3 both for me and whoever I am threading with!
- I'm always up for discussing threads, don't be afraid to reach out
- I'll try to prioritize plot-heavy threads, but if I'm ever holding things up, shoot me a message!

Character Notes
- I don't mind pp/assumptions, just tag me
- More often lost than not. She shuts down entirely at any mention of her wife, but sometimes calls for her when at her most confused. She had a hard time telling past from present and does not (cannot) acknowledge recent tradgedies.