Profile of Maegi: Quick Facts
Full Name:
Maegi Jaes† Melonii Blackfeather
†

Formerly known as Peryite
Subspecies:
Mackenzie Valley x Arctic
Sex:
Female
Age:
2 (October 13, 2017)
Birthplace:
Blackfeather Woods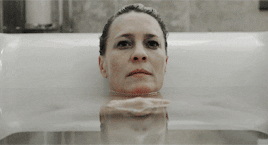 Profile of Maegi: Details
#ffffff
#7a7a7a
#3b03c1
#fca028
On the smaller, slimmer side · Ivory fur with dark gray "socks" on paws
Clubbed right forepaw, twisted backward ·
Bicolored
eyes
Ragged scar on left cheek exposing teeth · Notch in left ear from Towhee
Full description
Escapist · Dutiful · Indulgent · Faithful
Obsessive · Focused · Calculating · Moody
Idealistic · Irrational · Imaginative · Loyal
Fanatical · Observant · Suspicious · Deep
Protective · Reverential · Wise · Dogmatic
Neurotic · Studious · Grim · Arrogant
---
---
Born illegitimately to sibling-parents, one of a trio — but Maegi's birthright is chaos, and chaos indeed will be hers throughout the life she's lived so far.
Home is both within the darkest forest and on the brightest jewel of an island.
Has loved; has lost. A mother, yearning for a mother.
Full biography
LIFE
BLOOD
Mother:
Potema Vaermina Melonii
Father:
Cicero Sheogorath Melonii
Littermates:
Ramsay Malacath
,
Euron Jyggalag
Nieces & Nephews:
Sakhmet , Sobek , and Anansi
Note: Maegi considers these three her children, and they consider Maegi their mother.
Hela & Scylla
Elder Half-Siblings:
Vaati Clavicus
,
Koume Azura
,
Kotake Nocturnal
,
Ganondorf Molag
Younger Half-Siblings:
Astara Lis
,
Averna Tamriel
Extended Relations (known):
Cicero (

uncle

)
,
Damien Mehrunes Melonii
(
uncle
), Nyx Apaata-Melonii (
aunt by marriage
),
Miraak Melonii
(
great-uncle
),
Venamis Molag Melonii (
cousin
),
Meldresi Melonii
(
grandmother
),
Bane Blackfeather
(
grandfather
)
HEART
HIT LIST
B
L
A
C
K
F
E
A
T
H
E
R
W
O
O
D
S
10/13/17 - 04/05/18
Spiderling

- 10/13/17 - 01/28/18


Apprentice

- 01/29/18 - 04/05/18
LONE WOLF
04/05/18 - 05/06/18
U
N
D
E
R
S
E
A
05/06/18 - 09/09/18
Guppy

- 05/06/18 - 07/12/18


Daggertooth

- 07/13/18 - 09/09/18
B
L
A
C
K
F
E
A
T
H
E
R
W
O
O
D
S
09/09/18 - 11/15/18
Zeta

- 9/30/18 - 10/08/18


Delta

- 10/08/18 - 11/15/18


Gamma

- briefly
LONE WOLF
11/16/18 - 12/15/18
THE DARK BROTHERHOOD
12/15/18 - 01/25/19
LONE WOLF
01/25/19 - 03/31/19
B
L
A
C
K
F
E
A
T
H
E
R
W
O
O
D
S
03/31/19 - 12/02/19
Nona

- 03/31/19 - 12/02/19
D
I
A
S
P
O
R
A
12/04/19 - 01/24/20
Optio

- 12/04/19 - 12/15/19


Centurion

- 12/15/19 - 01/24/20
Profile of Maegi: Additional Information
Player Information: Miryam
Registered on October 13, 2017, last visited August 04, 2020, 08:51 PM