Ankyra Sound the old cook came on deck sayin, fellas, it's too rough to feed ya
She dropped her crab when the dark fin cut through the sea just inside the shallows.
Ohhhh boy oh boy oh boy!
The waves crashed over the shark's back as it coasted up and down the beach with barely an inch between its belly and the sand.
This is my chance!
She had to prove herself. Shark for dinner? That would certainly do it. She would not be called Sharkbait anymore and the shark... it would be called Reefbait instead.
Ha ha ha.
Here sharky sharky!
Reef jogged up and down the beach along side the shark, waiting for the chance to make a move. She had caught fish before. This was just a big fish. One that was a tad bit longer than she was. It also had teeth -- lots of sharp teeth -- but she did not need to think about that. The shark sailed in closer, and was caught broadside by a particularly strong wave that rolled it over and sent it thrashing.
Oh gosh!
Reef surged forward and went for a grab, but her nerves got the best of her and she balked at the last second as the shark twisted and flailed.
Come on me, you got this! And a one, and a two...
The blonde she-wolf darted in again as the shark was righting itself. She hooked her teeth into its back but her grip sucked and the shark shook her loose like she was a fly.
Oh no you don't!
Feeling feisty and more confident, Reef chased after the shark as it made a run for the deep blue sea, and chomped down on the skinniest part of its tail.
Now she had a good grip, and she held on as the shark swung wildly left and right and fought to break free. She dragged it back a pace.
I'm doing it! I'm doing it! I'm--
The beast jerked its tail free and in a blink was bitch-slapping her upside the head with it. Reef staggered and lost her footing in the shock, swallowing a mouthful of salty sea as she went down. Sputtering, Miss Sharkbait crawled back onto shore with droopy ears and a disappointed frown.
Okay, well, I still got the -- wow, really!?
A gull took to its wings with her crab -- her consolation prize -- pinched in its beak.
hi! i love reef <3 mahler is mean
perhaps unbeknownst to the girl, mahler had come across her struggles midway, during her first failed snap at the tail of the dangerous-looking fish. shark, he knew now, a vicious seabeast of varied sizes and serrated teeth — his brow knit harder and harder with confusion as he watched the grimnismal wolf pursue the thing and try to drag it from the saltwater.
mahler felt mean amusement rising in him, and a sonorous chuckle broke from his jaws as the little blonde was cuffed rougly back into the brine; he wondered if the shark would turn upon her now, and thresh her to pieces there in the water. feeling that the creature would be quite justified in its mauling of the she-wolf, mahler tensed from where he sat nearby upon the sand when the shamed head of his packmate evinced where she had drawn herself back to shore.
and when wingspread shadowed overhead, he suspected it had avariciously stolen some morsel belonging to her, and finally his guffaws echoed against the shoreline.
---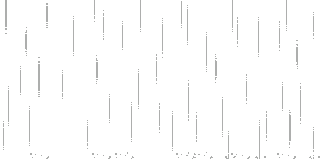 Thank you! :D
The sound of loud laughter reverberating around them drew Reef's attention from the gull to the wolf that had apparently been watching her.
Oh fiddlesticks!
Her immediate thought was that her leader had just witnessed her folly, but she realized that although this male looked almost identical to Wylla, he was quite a bit bigger and not nearly as finely structured. Wylla's brother maybe. Either way Reef would have preferred that no one had saw her blunder.
"Saw that, huh?"
She commented with her ears splayed to the side. She felt heat in her cheeks and worried about her packmate's opinion of her, but she smiled nonetheless.
Not every hunt is a success,
she reminded herself. She thought of something else then, and immediately her ears lifted and she straightened up.
"Hey! Wait just a minute!"
Reef picked up her feet and marched toward the onlooker.
"If you saw me... Why didn't you lend me a paw!?"
like so many of the wolves here, she too let a range of emotions parade openly across her features before she settled on an expression of indignation and stalked toward mahler. he found her approach impudent and her demand unwarranted. keeping himself impeccably implacable, shimmering with a pride he had never earned, but wore like a fine stole all the same, mahler gazed down the line of his nose at her.
"why?"
he finally asked of the butter-toned woman. why should he help her with such inanity as attacking sea-wolves? mahler very simply did not understand, but nor did he seek to understand. what would she say to that? the man waited rather smugly for her answer, a faint humour tugging at the line of his mouth.
---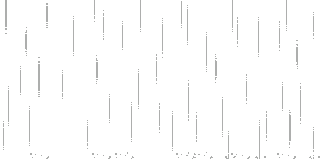 Rude!!
Reef stared with a slack jaw and the masked wolf, unsure of what to say because she was certain that the answer was obvious... but just in case:
"Because. It would have fed... the entire... pack... ??"
The fair girl squinted and assessed the wolf's face for signs of sarcasm and jest. She could see the humor that played along his mouth, but felt that it was directed
at
her and not
with
her.
Feeling offended, and unsettled that she should find herself confronted with a pack member that did not want to help another pack member, the small wolf turned and started to lope down the shore.
"Well, Mister,

I

am going to find more food. You can stay there or you can come with me if you decide you want to be helpful."
Away she went.
archiving <3
mahler regarded her stonily as she castigated him, and then departed, offended. the
musiker
had always found those of his kind rather riddled with hysteria; it seemed the female of his own species was rather burdened with the lion's share of this malady.
tucking away this perceptive and altogether prejudiced view, the man rose and walked along the strand, until seawater wet his paws and his lilac gaze searched for the telltale cut of a dark fin in the brine.
---