2 days ago You'll find three new fields editable at the bottom of your profile. These will change the appearance of all your posts. Happy writing! ✍️
---
9 days ago Enjoy all of our fall skins contributed by the community! 🍂
---
16 days ago Reminder! If you are pledged to a pack, please remember to join the "pledged" group.
---
Don't miss a single announcement!
Full Announcements
·
Follow us on Twitter
Honeyed Pasture feel right
March 06, 2018, 09:53 AM
Weather: 18°F, partly cloudy.
The weather seemed to be holding up okay (so far), and Dune was thankful for that. His visit to the new pack's borders had been brief (and probably uneventful). Now, he was heading back toward home, where he would report his findings to Charon and Amekaze, should they wish to hear them. He was eager to get back and rest for a change. Although he enjoyed occasionally wandering off, he would never intend to stay too terribly long.
That stupid chuckling owl had not left him, but Dune had more or less gotten used to the noise and constant badgering. For some reason, he couldn't seem to catch it. The dumb bird was in good health, which probably accounted for a lot of it. Being able to fly made it a worthy adversary, too. It showed no signs of ever letting up on its dumb game, so Dune figured ignoring it was now the best course of action.
He trotted swiftly through the easily traversable land, occasionally looking upon the mountain where he lived and daydreaming about being back home.
mahler had set off along the coast in search of something aside from the tooth he had found; the distance from the packland fed his innate wanderlust, and today he found himself in sight of a mountain he had not observed before, a stretch of land beneath it. surely it was inhabited; it fed his eyes for as long as they traveled what details he could see from this distance.
movement shifted the
musiker's
gaze — a well-built wolf, pristine in color, trotted at a steady gait through the expanse. from atop the slight rise where he stood, mahler's muzzle descended until his head sank beneath his shoulders; he looked a knotted and crouched eyesore against the otherwise pale landscape, eyes trained coldly on the other.
---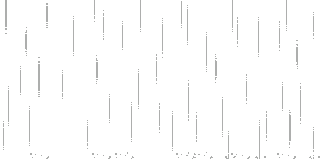 The dumb owl flew past him once again, laughing it's stupid head off, and Dune snapped at the air. He missed (again, of course), and the big-eyed flapping creature cackled at his inability to catch him. At least it
sounded
like laughing. That stupid owl thought everything was hilarious. Or maybe that was the only sound it could make... but Dune doubted that. What sort of advantage would that give?
He was wholly unaware of the lingering, watching wolf on the rise, too intent on getting home (and too bothered by his avian "companion"). Dune's eyes were locked on home, and he was already thinking of Gannet, Corinna, Charon, Amekaze, Hydra, and the rest. Plans had been stewing in his thoughts for a few days now, and he was ready to bring them straight to Charon and Ame.
as the other wolf failed to completely catch sight of mahler, the grimnismal denzien was unoffended — had the pale figure seen him and continued, the
musiker
would have been quite affronted. the blossoming stone of his eyes tracked the stranger's trajectory, until mahler was compelled by that singularly persistent mistress, curiosity.
descending his perch, the dappled man watched as a owl swooped down toward the newcomer, and chuckled beneath his breath. mistakenly assuming that his fellow wolf had angered the avian, mahler wondered what had happened, trotting through the breadth of wilderness with long, confident strides. his plume flagged behind him — grimnismal held no sway this far along the coast, but mahler was wary for that reason, having become somewhat accustomed to the strength of a pack. 
in time he paused to regard the stranger again, looking skyward at the owl who seemed hellbent on irritating the pallid beast at all costs.
---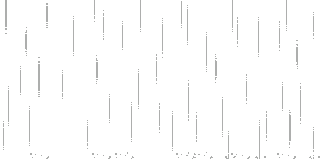 Dune was not sure why the owl had singled him out and decided to pester him. It disappeared briefly from time to time, presumably to replenish its belly with small game, but it always came back to laugh at him. He was not sure what it was after, and he had no way of asking the damn thing. It wasn't like he could talk to a bird... right? Dune could hardly speak the common tongue of wolves, so he doubted he had a chance with the feathered variety.

A black and gray creature stood out among the snow, and Dune's eyes eventually gazed upon it. He stopped first, hesitant, but he realized there was nothing to fear. This was not one of those strange, sickly wolves that he had encountered, nor was it a canine protecting its territory. This was just your run-of-the-mill wolf like himself. He let out a short, quiet howl meant for the other wolf, interrupted only by the giggling of the ever-present owl.
the man summoned him; mahler sought to hide his surprise. he approached without wariness; his lavender eyes appraised the other with a brief roam before the
musiker
lifted his gaze skyward. with this nearness, the spectre of the nighttime avian loomed larger. presently, mahler regarded the white wolf with a thinly arched brow —
why?
was his silent inquiry.
his dappled hackles bristled as he tracked the bird's trajectory; perhaps in a rare spate of charity that was self-serving, the sharkbait would aid his kin in the pursuit and dispatch of the odd thing. such beings could not be suffered to live, a judgement mahler did not share with the pale man.
---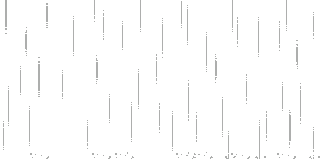 The other wolf regarded Dune, then the owl. It appeared he did not understand the winged creature's nonsense either. Well, that was a shame. A part of Dune had hoped that this stranger might somehow know what was going on. The thing hanging 'round Dune's neck bothered him momentarily, and the white wolf shook his head, hoping to disperse whatever tickle it had placed there. It worked, at least for now, and he went right back to ignoring the extra weight that had been put there some weeks ago.
As he drew near, Dune noted that this was no lone wolf. There were several scents mingling with his own. For that reason alone, he doubted this would be a recruitment opportunity. Besides, he doubted Charon and Ame would be interested in adding anybody from
outside
to their ranks. After what had happened with Rannoch, Liffey, Terance, and Wraen, Dune wondered if the Ostrega clan would ever be interested in the random loner out of the wilderness.
"Name Dune,"
he said, introducing himself.
"Live close?"
This was not the same mix of smells that had been with Smokestep's pack.
he was unsure how he had missed the thick circlet of brown around the other's throat; mahler stared at it as long as it jangled awkwardly around the pale neck of his companion, then drew his gaze back to the snowy face. perhaps that was why the owl had taken to attacking this wolf, a crusade to drive out the uncommon. 
keeping his analysis to himself, mahler shook his dappled muzzle.
"mahler. grimnismal,"
he rejoined, motioning with his wide paw back the way he had come. there was no need for further details. the
musiker
passed his tongue across his muzzle and nodded toward the other man, as if to prompt him with the same question. in the next moment, the hard lilac stare was upon the sky again, searching for the owl with a curious expression.
---