yesterday Phase 4 is now active, and large game is gone from the wilds save for what is in TN posts! Get your meal-tickets he…
https://t.co/eAVDPFaUMS
---
7 days ago Enjoy the new autumn skins! 🍂
---
14 days ago A ginormous thank you to Stevie for being our ACM in Q3! Please welcome our last ACM of 2019: Hela (Takiyok)! 👏
---
Don't miss a single announcement!
Full Announcements
·
Follow us on Twitter
Sleepy Fox Hollow Hang up my heart, let it air out
October 11, 2019, 04:35 PM
The borders had become her obsession. Ketzia's recent finding had her even more on edge than she already was, and so she had patrolled tirelessly. Her stomach growled its resentment at being so empty, but she ignored it as usual. Prey had grown even more scarce, and since she had ensured the children eat anything she found, she had gotten considerably thin. It all made the intrusion into their caches even more infuriating, and if Taki ever caught the thief, she would make them pay. 
She paused to mark one of the trees that lined the hollow, quickly moving forward when she was done. There was no time to waste. A quake rippled through the earth then as if challenging her claim. She had to fall back on her haunches to keep from being thrown to the ground. A cracking in the distance made her turn, and she saw as a line of trees were pulled from the earth at their roots and slammed to the ground, a crack in the earth left where they had once stood. When the earth quieted again, she huffed anxiously and quickly trotted from the worrying place. It was, unfortunately, not anything they hadn't already been experiencing, and she wondered if it would be safe to stay in the mountains much longer. She hated to leave, but she was afraid they soon would have no choice.
---
...but she awoke to the cold death of her hopes
there was thievery afoot. mahler too pledged violence within his heart to the wolf, when found. there would be no chance of 'if,' even though he must take all season to discover the cur's whereabouts.
departing his conversation with ketzia, mahler had sought the spare offerings of a nearby cache and drawn up the fragrance of the fiercely pacing
kapitän.
it was not dread that rushed him now, but adrenaline; he stalked along takiyok's trail until he came upon the winterwhite remarking a border.
the earth surged; mahler grit his teeth and clung grimly to the loam with blunt claws until the tremour had swallowed up the trees and was gone.
stepping lightly to her pale side, unsure still if she wished his touch, the gargoyle glanced heavenward.
"i do not think this can be our home for long,"
though of course it was no home at all. ego, blodreina, praimfaya, ingram, tahani; kazimir. no more.
---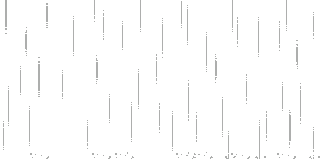 The General's scent hit her before she felt his presence at her side. Grief and anxiety had made her angry with him in his absence, but now that he had returned mostly unharmed, she found it difficult to hold on to her anger. She was just glad he hadn't become a other missing loved one. The most recent quake already had her feeling uneasy, and even though she still felt hurt by his rejection, she couldn't help but brush up against him in greeting, seeking comfort from the one she trusted more than anyone else. 

She nodded her agreement to his words. I've been thinking the same thing, she offered, her tone heavy with despair. She didn't want to leave Stigmata and her sister to the crumbling mountains. But how could she keep her children in such an unsafe place? She couldn't; they were the most important thing in her life, and she had to protect them. But where do we go? she asked, her voice quiet. And...what about Stigmata's dream? How could they work towards Diapora's future if they could no longer call the mountains home?
---
...but she awoke to the cold death of her hopes