12 days ago A huge thanks to Jennifer (Mal) for hanging out as ACM in Q2! Please welcome Wilthking as our ACM for Q3!
---
Don't miss a single announcement!
Full Announcements
·
Follow us on Twitter
Arrow Lake Hold it, even though it kills you slowly
@Mahler
I was thinking backdated to 8/8?
No rush or anything! Just when you have time <3
She patrolled the borders like the general had requested. The sun had just started to peak over the mountains, and she knew it meant the cool morning air would soon become much warmer than she preferred. Even now, as cooler temperatures promised the imminent and welcomed end of summer, she still found the daytime much too warm for comfort. 
She paused as she came to a grove of spruce trees that hugged the edge of their territory, inspecting an outlying tree to make sure the scent didn't need freshening. Guilt and embarrassment swelled in her stomach as the Kapitän's scent filled her nose. She hadn't really avoided him per se—that was almost impossible in a pack like theirs—but she had been careful to avoid situations where they would be alone, as well as keeping their conversations to strictly pack stuff. If there had been any hint that he might ask about her strange behavior at the lake, she would have found some excuse to suddenly be busy. Luckily, she had four children to raise, and that kept her genuinely busy most of the time anyway. Sure, it was not the most mature way to handle it, and it certainly was out of character for her to withhold her true feelings regarding anything...but what could she do? How could she tell him the truth? That would mean fessing up to how she really felt about him, and the thought of being that vulnerable in front of someone, honestly, scared the shit out of her. Mahler had somehow infiltrated much farther beyond her carefully constructed walls than she had realized, and it made her feel too exposed. She was still messed up over Sia's betrayal and abandonment, and the thought of letting someone else have that much power over her again was more than she could handle. 
Not to mention, the other leg to their little tripod happened to be the father of her children; there was nothing romantic about her feelings for Stigmata, she respected and loved him as a she would a family member, but still, she couldn't help but feel like it would make things weird. Clearly, there had been plenty of time for her to overthink absolutely every aspect of her feelings for the Kapitän and the awkwardness she had created because of them.
She would be lying if she said she didn't miss how things were between them before she made things weird, but she just didn't see how they could get back there. 
She released a harsh breath, closing her eyes and shaking her head. Then, she continued into the trees, growing irritated that her go to distraction had done little to quiet her mind this morning.
since their interlude within the water, mahler and takiyok had maintained an affably terse relationship, with none of the former warmth that had categorized their interactions. busy as he had become with tending the ailing trench, the gargoyle was perhaps less available than before, utilizing the child as a convienient reason to withdraw from the winterwhite.
and dragomir ... ! anger rose chokingly within him whenever he thought of the boy and his dire injuries, injuries that need not have been sustained had only the stupid flighty woman stayed within the mountains.
he was being unfair, mahler knew, and for that he pulled back his notion of the dove as foolish. the father of her children had abandoned her; she had been alone in diaspora, and had found herself the sole leader of her small family. he must not judge her too harshly, though some small part of the shadowpriest would forever loathe the day that aurewen and vercingetorix had ever darkened diaspora's borders.
a clutch of spruce trees ahead; mahler happily passed into their cool shade, and here the fresh fragrance of takiyok tugged despairingly within him. she was close, the gargoyle knew; he hesitated a moment, lavender eyes following the trajectory of where she had walked. would she want him near? or would their meet only be strained as all the others before it?
mahler decided it mattered not; her presence had always been a balm to him, and so selfishly pressed forward after the winterwhite until he saw her pale frame in the distance. again he held back; again he lengthened his gait and came to her side, silent, wary.
---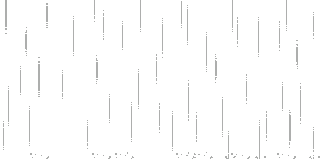 She scented him before his hesitant approach reached her ears, and knots formed in her stomach where there had once been a soft fluttering of anticipation in response to his presence. She stiffened a little when he entered into her space, but quickly forced the tension from her muscles when her sideways glance noted a wariness about him. This was not how things were supposed to be between them, and she hated that she had created so much awkwardness. 

She was unsure what to say, so she said nothing, surprised at how easy it was to fall into their old patterns. Despite the confusing shit inside her head, she managed to find some peace in his presence after a few moments as long as she didn't let her mind dwell on anything for too long. But, soon her anxieties began to creep back in, and she began to wonder what conclusions he had drawn—how he had tried to understand her weird behavior without any explanation from her. She could tell this all had put more strain on the already stressed leader, and so, of course, she felt guilty for that. She had only ever wanted to be a source of comfort and companionship for him, but her stupid heart had gotten in the way, and now, she wasn't sure what to do.

She tried again to push the thoughts away, focusing her attention on moving through the trees and monitoring the borders. She hoped that in this moment at least, he might be able to find some distraction from everything, even if she was failing miserably at her attempts to do the same.
takiyok allowed him to her side, but the coolness remained. it seemed they were each heavy with their own thoughts, and so for some time he was silent, trekking along the various trail and noting what was to be seen. each step drove a nail into his heart; several times mahler fought the desire to glance sideways at the fierce woman, for the set of her jaw was resolute, and she had shut him out.
having not anticipated how he would ache outside such a barrier, the shadowpriest was unsure in his very marrow of the words to choose, quite unlike him. and finally, after so many handfuls of moments had come and gone, mahler paused in his walking and lay his seeking lilac stare upon her.
"i vish ... i vish that you vould speak to me again, takiyok,"
mahler murmured, unable to keep the note of yearning from his throat.
---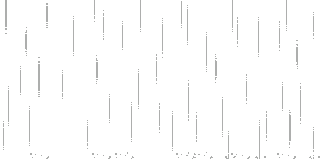 She stopped in front of him, but didn't immediately turn to meet his eyes. Guilt swelled in her chest at his words; she hated that she had caused him pain. And all because of what? Her stupid pride? Her unwillingness to let go of her past? She hadn't wanted it to be this way. He was literally the last wolf she ever wanted to cause any kind of distress. But, it was becoming clear to her that she was just vastly unprepared to deal with her feelings. That was not his fault, though. And when did she become such a slave to her fears? She had faced so much in the past. Why was she letting this destroy her? It was because he was important to her, and she didn't want to lose him. But she was pushing him away now and at the expense of everything they built between them. It was time to get her shit together.

Finally she turned around and settled her fiery gaze on his face. Her mouth opened, but nothing came out as she found herself temporarily unable to speak the words she knew she needed to get off her chest. Her jaw closed, and she swallowed before resolve settled over her expression. Recently, my feelings for you have...changed. She paused, searching his face before continuing. I care for you as more than— she searched for the right word; friend just didn't encompass their relationship properly. —well, whatever we were to each other before. She feared she wasn't making any sense. This was turning out to be far more difficult than she had anticipated. She continued anyway. That day at the lake...it was the first time I felt out of control, and it—it scared me. It was tough to admit that she was ever scared, but it was all or nothing now. She would bare it all to him if only to bring about his inevitable rejection so that she could try and move on. Plus, he deserved at least that from her after she had been so cold towards him lately. 

I'm sorry for how I've acted; there is no excuse. her eyes briefly shifted away, but then she pinned him with an intense gaze. I don't expect you to reciprocate my feelings, but if I hadn't told you the truth, then I'm afraid it would have poisoned us further. She waited for his response, heart beating against her rib cage as she waited to be devastated.
surprise was a method of understating how taken aback mahler was by takiyok's admission. if he stood in stoic quiet before her for several long and agonizing moments, it was to process the progression of her words. she was ... revealing — the revelation was less stunning than the dawning dread that he must somehow answer.
and so mahler gazed mutely at the winterwhite while all emotion fled his features; it was some moments later before he returned to himself and a gentle affection began to suffuse his lilac stare.
"i have long cared for you, takiyok,"
came the gargoyle's gentle rumble as he saw in the fire of the woman's eyes how she had struggled to give such to him, to open herself. and in himself, there was only a rejoining call of fear. 
she had suffered beneath stigmata's decision, she and ketzia both.  and mahler, unable to categorize himself in terms of romance, had not sought a pairing since marigold's death. who could know the machinations of a mind that fell beneath no tangible binary? 
if allowed, mahler reached to takyiok now, wary of a woman for whom he cared deeply, but whose emotion he feared ran more deeply than his own was able to articulate. could she exist at the side of a man locked into the coldness of his inner self, unable to voice those things? he did not know, but he was unwilling to force her into discovering such things for herself, not after she had already felt so much pain.
and there was the matter of stigmata: his kill-brother and takiyok had come together in an agreeable sense, but if mahler were to put himself forth between them, a negative change in dynamic might come to pass.
---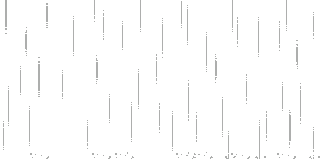 She studied his face in the terrifying silence, watching as shock gave way to an expression completely devoid of emotion. Her heart began to beat impossibly faster, as her mind raced with all the possible ways he might react. She was careful to keep her own expression guarded, though, even if she felt like she might implode from the intensity of the confusing and deafening quiet.

His features softened, but her heart sank painfully into her stomach when he finally spoke, as what he offered was somewhat cryptic. She knew he cared for her; that was nothing new. He hadn't really told her if he cared for her in the same way that she had just admitted she cared for him. So, was that his way of letting her down gently? Intellectually, she knew this had been a possibility, but she was not prepared for quite how painful it would be to learn that her feelings were not shared. An infinitesimal flicker of hurt shadowed her face, but she quickly regained control of her expression, not wanting his pity or to push him into saying anything more.

When he moved closer, she tensed a little, but then relaxed and closed whatever space remained between them. She pressed her face into the fur of his sturdy chest, surprised to still find comfort in his scent and warmth. He was still Mahler, afterall, even if he couldn't be to her what she so desperately longed for.
they held one another in the stasis of unknowing, and mahler was hard-pressed almost to breathe. love was not immediately recognizable. he could tell takiyok of the contentment he experienced while in her presence, how he loved her children as his own — but it would not be enough. she wished from him love, a bond that he could not articulate even as he held her close to him.
who could say that he did not love her? mahler fretted within himself, heavy with the frustration of unknowingness. it was not complete of him to merely say he enjoyed her, that he was warm when she was near, and why not? what was love but that? however, the gargoyle was silent upon all of this.
"i am afraid,"
were the next words, chosen carefully.
"i am ... i fear change. and i fear stigmata's wrath kindled against us. against you,"
he underlined, drawing back to seek takiyok's eyes. she would not forever be bound to the ironstar, only while their cubs were young, but for now, for now, for now, was it not prudent to maintain what existed?
mahler had seen the hurt in her eyes, and loathed himself fiercely for having been the one to place the shard of pain therein the fire.
---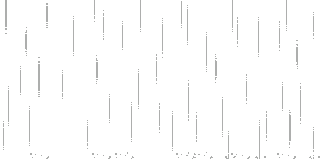 His closeness confused her just as much as it soothed her hurt, but she would remain close for as long as he would allow. The silence was tense, heavy with all the things she didn't want to ask and all the things he couldn't say. But finally he spoke, and she was surprised at his admission. She knew he didn't usually reveal his fears to just anyone. 

It was a complicated situation to say the least. Any hope she may have felt at the implication behind his words was quickly doused by the mention of Stigmata. He was right: they had no way of knowing how the general would react if they became something more. I have the same fear, she answered, leaning back some to meet his gaze. It had been one of the reasons she had initially kept her feelings from Mahler. The bond between the three of them was important to her, and she wouldn't want anything to jeopardize that. But it wasn't exactly like she could just force her feelings away, even if she hadn't admitted them to the Kapitän I wish I could say things wouldn't change with Stigmata, but I honestly don't know. And it went without saying that she, too, feared change. But wasn't this the kind of change you were supposed to take risks for? 

I don't know what we do now. Her words were hesitant and she couldn't hide the vulnerability she felt now that he knew her most closely kept secret. She shouldn't have said anything; it wasn't fair, but there was nothing she could do about it now.
what could be done? mahler had spoken his piece, and takiyok hers. it was clear that there was no way to move forward, for now — he had surely dashed her heart against the stone of his own emotionless self. she deserved much better than what he had already given her; why could she not see that? ruffled, frustrated with his own inability to be the man takiyok saw more clearly than he was able, mahler was struck with the sudden impulse to abandon all of it.
of course he would
not;
what a foolhardy and selfish idea. a sigh flared his wide ribcage; a grimness gripped his mouth. but soon the storm passed, for takiyok's sake if anything, and mahler lay his eyes with their lilac fondness upon the fierce woman.
"ve continue,"
he intoned. continue, with this thing between them, and some dark, greedy part of him wished she would simply come to
forget
it.
---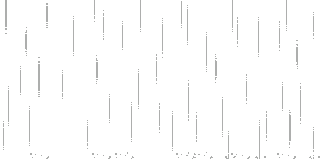 She watched him struggle, reading it on his face and in the eyes she had grown to know so well. Guilt surged inside her, and she again wished she had just kept it to herself. It was rare that she wished she had not spoken her mind, but now she wanted more than anything to take the words back; all they did was complicate things and she knew she would suffer even more because of it. 
When he finally answered, she said nothing at first. She didn't want to continue like this. She wanted to fervently voice her opposition to such a plan. She wasn't sure she could live like that, and it hurt that he would suggest that they just ignore this.
Unless
—a new wave of hurt washed over her, this time fueled by rejection. It made sense, and it wasn't like she blamed him. She was not kind and open like Ruenna; she was brash and opinionated to a fault, and she intentionally made it difficult for others to get close. So Taki wasn't surprised that the Kapitän didn't feel the way she did. But she would spare him anymore discomfort. 
Any hurt that might have leaked into her expression vanished as she pushed it deep down like she was so good at doing. She drew in a deep breath and gave him a stiff nod.
We continue,
she repeated. Then she turned as if to finish her patrol, lifting her head to invite him to join, neither her face nor her body relaying any of the crushing pain she felt in her heart. It would dim eventually, the more she pushed it away. She was sure of it.