5 days ago ::Hello, friend!:: is now the same as [q]Hello, friend![/q]. This should be especially helpful for mobile users.
---
8 days ago You'll find three new fields editable at the bottom of your profile. These will change the appearance of all your posts. Happy writing! ✍️
---
15 days ago Enjoy all of our fall skins contributed by the community! 🍂
---
Don't miss a single announcement!
Full Announcements
·
Follow us on Twitter
Swiftcurrent Creek Snacks for launch day binging
With Tiercel tucked safe away in their den, presumably napping (or being a little shit, most likely), Wylla took the opportunity to head out into the territory and reacquaint herself. She sniffed along the common game trails and places where the pack congregated, frowning more deeply with each spot she came upon. The scents were growing stale and the contributors weren't as numerous as they had been.
What happened?
she wondered with her tail held tense behind her. Where was the pack?
There were still a few fresh scents around: Mahler and Chusi, she noted with displeasure. Rysk's scent was absent and so was Clock's, and Constantine's wasn't as present as it had been, though she could still find traces of him here and there so know he was still around. Durnehviir's was all but gone; Wylla assumed she was busy with her pups, but it was a cause for concern nonetheless. Her own scent wasn't as heavy as she would have liked, with all her time spent with Tiercel, so she set about squatting here and there to re-mark the territory with reminders of her own existence.
mahler carried in his jaws a different sort of burden; rather than a kill or a toy for the duckling, he bore a thick clump of white flowers. yarrow, to be dried in his den. the spice of its scent had crept into the gargoyle's nostrils, so that mahler spied wylla before he took her presence upon the wind.
she was enforcing swifcurrent's claim; the
musiker
would have liked to press on his way. or better yet, altered it completely if only to evade the silver she-wolf's contemptuous company.
he did not expect the flare of irritation in his breast at seeing her; she was the mother of the dark blossom that was tiercel, and for that he respected her. that and how she had led him in grimnismal. but here was not their coast; here was inland and freshwater.
without the hope of impunity, mahler nevertheless dropped his herbal burden and swept dark ears toward the fierce woman.
"what evil have i done you, vylla? tell me, please, and i vill make it right."
his words were low, radiating from him in a tight line of more emotion than he had wanted to show.
---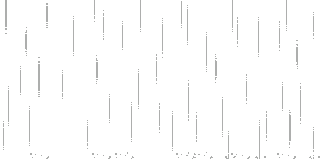 It felt strange to deposit her scent readily on a claim held by other wolves, but it also felt right; several months of doing it in Grimnismal made it second nature to her, and she hadn't realized in the interim how out of place she felt to be keeping her peace and serving as the subordinate she was. She made no move to oppose Constantine's claim, however, and avoided those spots where his scent was heaviest. She couldn't help noticing that things seemed hastily tended, without the care one might expect from their lead, and her thoughts swirled.

Only for as long as it took for a voice to disrupt her. Her jet ears pressed down immediately. The only wolf she felt less like coming face-to-face with was Chusi, but at least with the omega, she could pull rank. Mahler was more active in the wider territory that she was; Wylla stuck to her haunts and spent all of her time with her daughter or hunting alone when she was away. What little pack there was left would know him better than her, and she couldn't pull the same tricks.

She was slow to turn, and when she did, she fixed him with a cool half-lidded stare. Instead of answering his question, she flicked her tail side to side and said, without context,

"my life was threatened."



for the moments wylla did not turn, mahler found his eyes trained upon her all the same. it was not as if he meant to stare; the man was weighing the way she held her limbs, the slow movement that brought her muzzle 'round. and when her eyes settled upon him, mahler felt a quailing in the core of him similar to that which he had felt with caiaphas.
her life. the lilac eyes blinked once; a show of shock for the otherwise impassive creature. his gaze inquired, adopting a lusterless interest that hardened as he considered who it might have been.
"who did this?"
came the man's rejoinder in a voice devoid of whatever passion he had felt moments before. 
but why had she left; why had she not returned to grimnismal where she might be protected? mahler did not understand, but remained filled with a wary hopefulness that wylla might finally reveal why she had departed.
---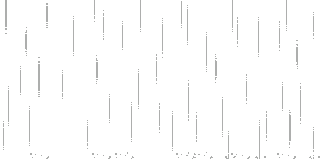 Her eyes grew cooler the longer they remained on him. She didn't want to see him anymore, truthfully, not while he represented everything she had lost. She had assigned him that label and couldn't remove it even if she wanted to. It was the unrest of facing what had been taken from her, the threats—for truly there had been two, perhaps more in the lines between the spoken words—that had been leveled at her while she merely did her best, all while receiving nothing but disrespect. He harboured all of her bad feelings; it was unfair to Mahler, certainly, but no one could convince Wylla of it.

She humoured him mostly because he asked, and a little because she wanted to see him squirm. It was only an assumption that led her to believe he had stayed and served under Caiaphas—for all Wylla knew, he left the moment she did—but since Ingram had found her long before Mahler, she could only assume he stayed, and all of her spite was built off that erroneous belief.



"You should know,"

she replied, her tone firm and her tongue barbed.

"She led you when I had enough and left, didn't she? Only Ingram cared enough to find me."

And Ingram was dead, which said a lot about her worth, she thought venomously.

her gaze lost any hope of warmth; mahler felt well its scourge and felt himself begin to ache with anger beneath it. and when she leveled the the cool and thorned lash of her accusation toward him, a muscle jumped in the
musiker's
jaw. his eyes fell away from wylla; the massive shoulders rolled beneath the heavy fur of his ruff. but in the rage was hurt, and its own sodden barbs bit deeply into his psyche, until at last the tension died from his features.
mahler regarded the woman with pain limning the otherwise impassive cast of his countenance; he did not know how else to be with wylla, not when the directness of her tongue stripped bare whatever he might say before it was uttered. and yet she did not know; she could not know.
"all i knew was that you departed,"
 he rejoined in a tone more devoid of inflection than he had meant,
"and i waited for you to return. and you did not. she did not lead us. i did not respect her."
now anger, the frustration of realizing his odd dedication to wylla, something not understood even to mahler, had all been for naught.
"and then the bear came to grimnismal. they left, and i left to find you. and i looked for you. and i found you."
and tiercel,
the man wanted to add, the delighted face of the duckling reminding him of the quiet joy he had found even beneath wylla's coldness.
"and you do not want me near. very well,"
he went on, finding breath for truly the longest spate of words he had spoken in memory.
"then i will not approach, wylla. but do not insult me by suggesting i have not always shown you respect."
a blink; a glissade of dread in his heart for how harshly he had spoken, but mahler could not help the glower of his lilac stare upon wylla, nor the stiffness of his limbs.
before she answered, he turned away; he must now quit her company, or speak in more anger than he had showed. mahler moved away from wylla into the recesses of swiftcurrent, heading for the border and the lands beyond the silver woman's presence.
---